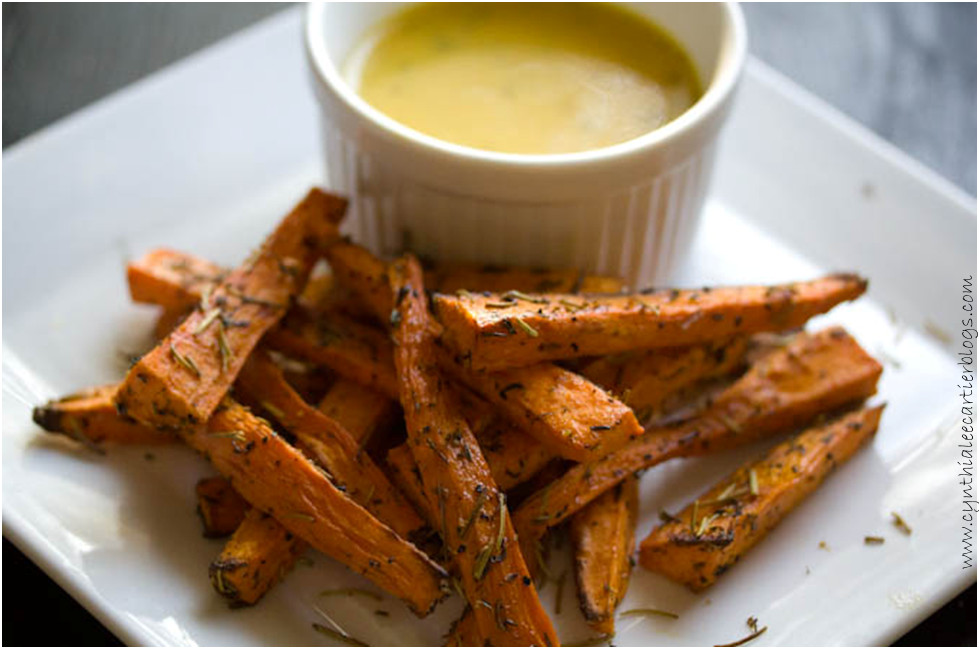 [donotprint]Sweet Potato Recipes –Baked Sweet Potato Fries
Baked Sweet Potato Fries [/donotprint]
Servings: 2-4 servings
Ingredients:
2 sweet potatoes, peeled and cut into sticks
3 Tbs. olive oil
1 tsp. dried thyme
1 tsp. dried rosemary
2 tsp. sea salt
1/2 tsp. ground black pepper
1 parchment-lined baking sheet
Directions:
Preheat oven to 425 degrees.
Toss potatoes with olive oil, herbs, salt & pepper until herbs are evenly distributed.
Spread fries on parchment-lined baking sheet and bake for 25-30 minutes (with a spatula turn the fries every ten minutes to keep from burning). Serve with Honey Mustard Dressing.
Cutting Sweet Potatoes: Peel the sweet potatoes and cut off the ends. Cut the potatoes in half lengthwise and then cut each half into four slabs, then cut the slabs into sticks.