Small Space Living —

I've always thought I would like living in a small space, laced with simplicity that would be freeing. And here I am, living in a small space (less than 600 sf) and it is fun and it is simple, but it's also a challenge. The challenge with living in a small space, as George Carlin would say, is "Where ya' gonna put your stuff?"
I've learned not to keep things I don't need and use, but when you live in a small space, there aren't necessarily places to store even the basics like extra linens and seasonal clothes. Aside from storing things in bins that are hidden in every possible nook and cranny, such as the closet and under the bed, I came up with a sneaky storage idea to hide and use bins as furniture that doesn't make my little living room look like a storage unit.
I made my coffee and end tables out of storage containers. The bins are topped with pieces of wood and then slipcovered.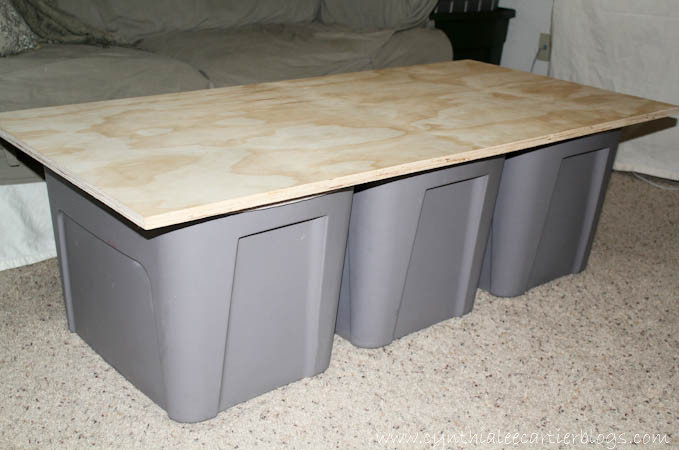 Coffee Table — It's pretty simple: 3 matching storage bins and a piece of plywood. I cut the plywood big enough to cover the bins and not larger than what would be a good size for my space.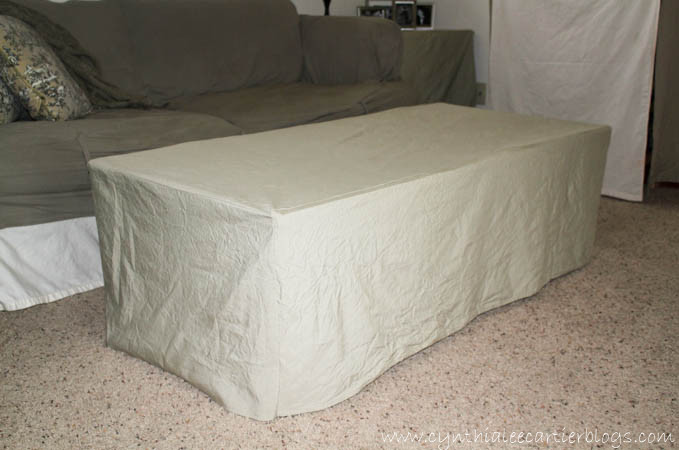 To make the slipcover I used some crinkling taffeta-like fabric. This cover is super simple, but the possibilities are endless. I cut five pieces, one for the top and four for the side panels. I measured the top and sides and then added an inch for the hem on each piece and 5/8 seam allowance on the other three sides of each piece. I hemmed each piece first and then sewed them to the top, which left me with something that looked like a cross or plus sign. At that point, I sewed up the sides.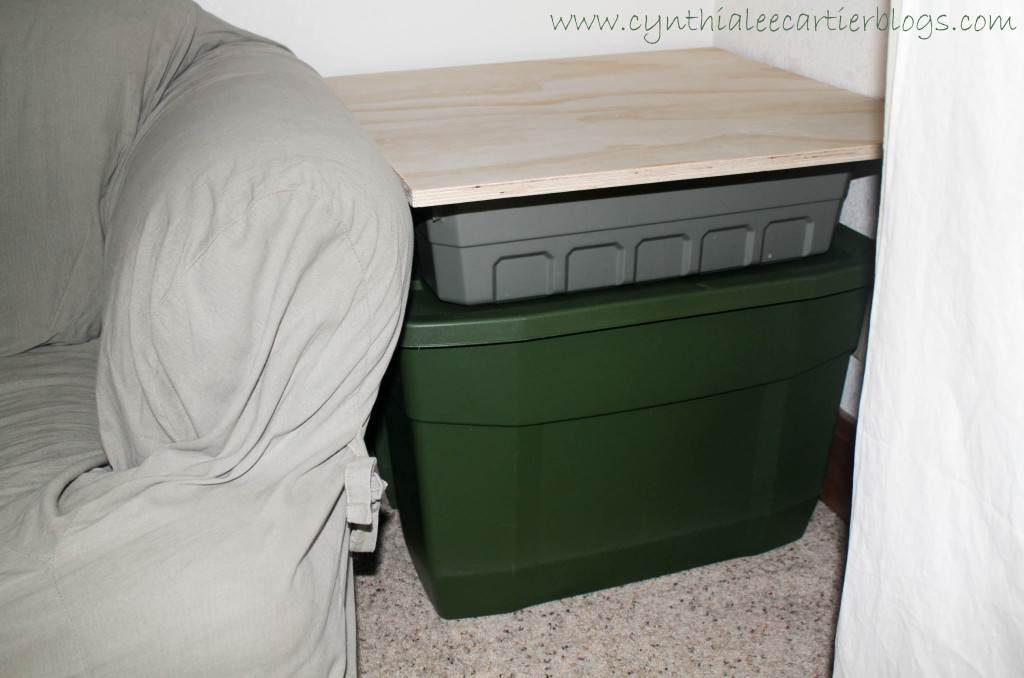 End Tables: Finding bins for the end tables was a little more challenging; I had to get the right combination so that the top was at the right height with the arm of the sofa.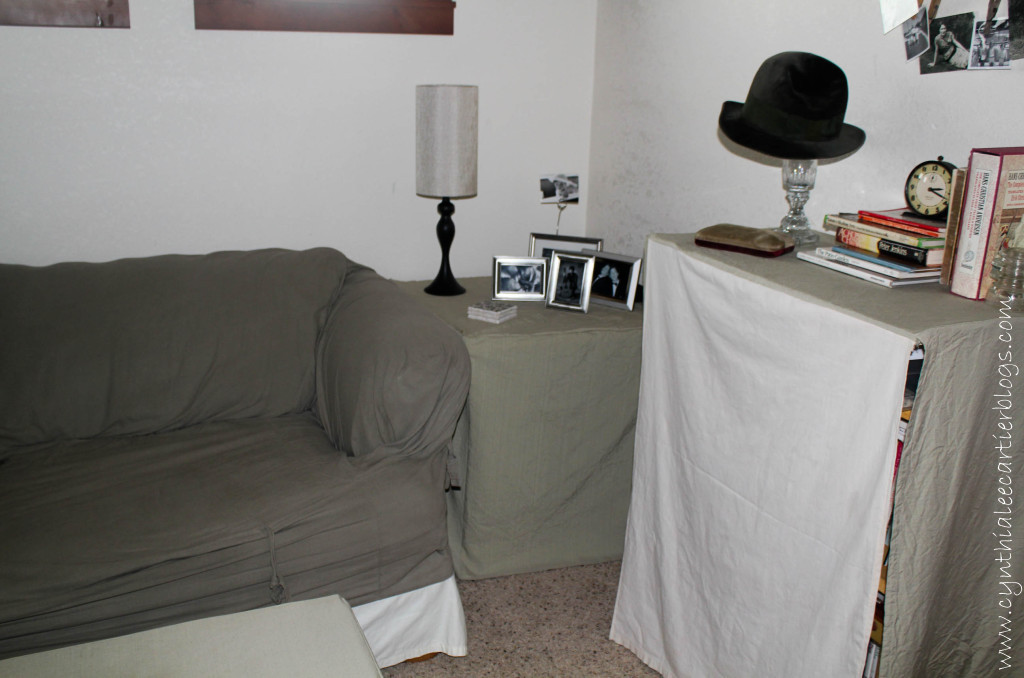 I made the slipcovers for the end tables the same way I did for my coffee table. I have one on each side of the sofa.
I used some of the same fabric and some fabric from an old tablecloth to slipcover the shelf that you can see in this picture. The shelf doesn't go with my other furniture, and it's filled with a mishmash of books, dvd's and my jewelry-making supplies. This simple slipcover hides the mess, while the front is easy to lift up for access to my "stuff."