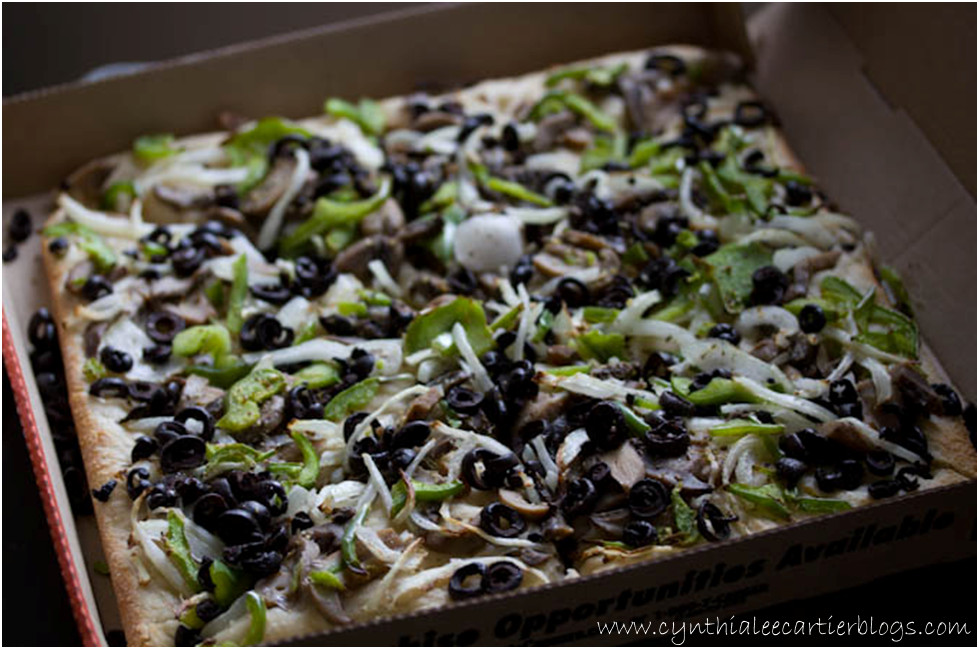 Plant-Based Diet — Let's face it, no matter how you slice it, pizza isn't a nutrition-packed food. I don't eat it often, but in most people's lives, pizza happens… and it happened in my life tonight. So what's a plant-based eater to do?
Gotta tell ya, I used to be a cheese freak, but I've come to prefer cheeseless pizza, neat and clean. I now crave deep-dish pizza with or without sauce and no cheese and a big heaping helping of salad on the side. One of my favorite pizza meals is from B.J.'s Restaurant and Brewery. I like to order pizza and salad: deep dish crust, no sauce, with basil, garlic, tomatoes and drizzled with olive oil and the Italian Market Salad, hold the cheese and salami… Love it!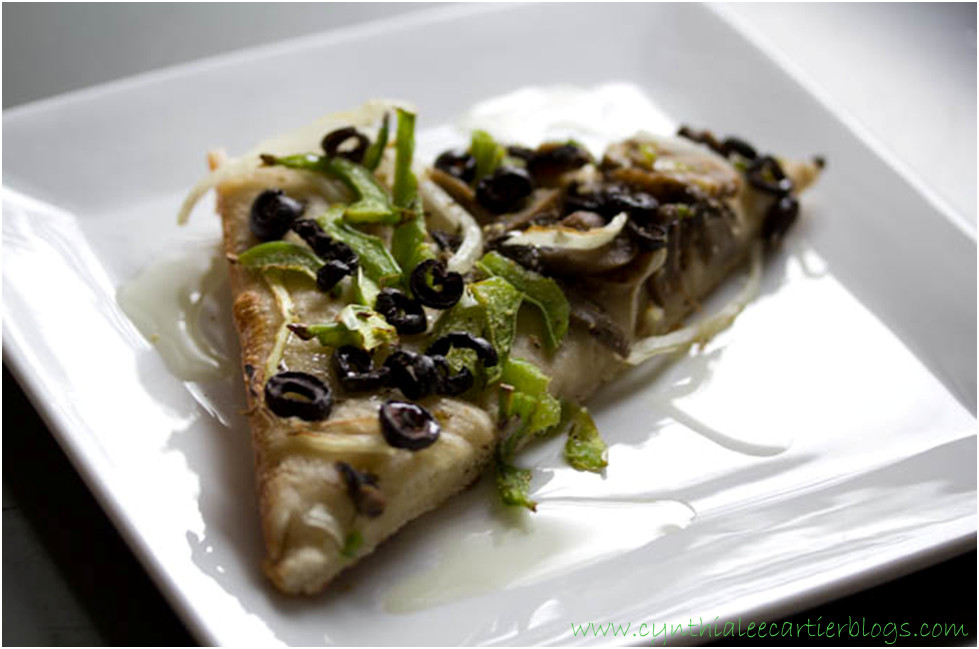 Tonight it was Little Ceasars with no sauce or cheese, just onions, peppers, mushrooms and olives. Once on my plate, I drizzled it with a bit of olive oil, as did my son who ate some of the pepperoni and cheese but has come to look forward to eating my pizza my way as well.
Making healthy or at least healthier choices when eating in, eating out or while traveling is challenging, but over time you can learn to make adjustments that allow you to eat with friends and family, meet your eating goals, and enjoy your food as well.