There's so many things I love about living in Colorado, but camping and hiking in the mountains are at the top of the list. I love Rocky Mountain National Park… it's the Rockies, right? But exploring southern Colorado this past weekend was a delightful surprise–WOW!
Look what we saw hitchhikin' on the drive up to the Spanish Peaks wilderness area 🙂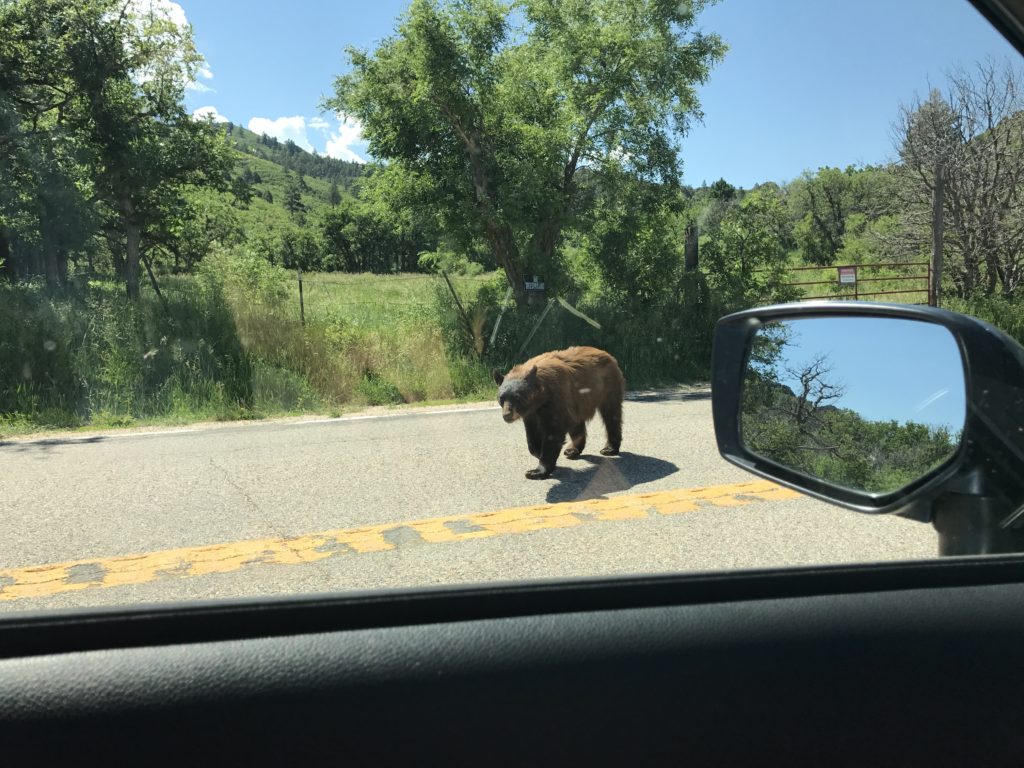 And these were the greeters at our campsite 🙂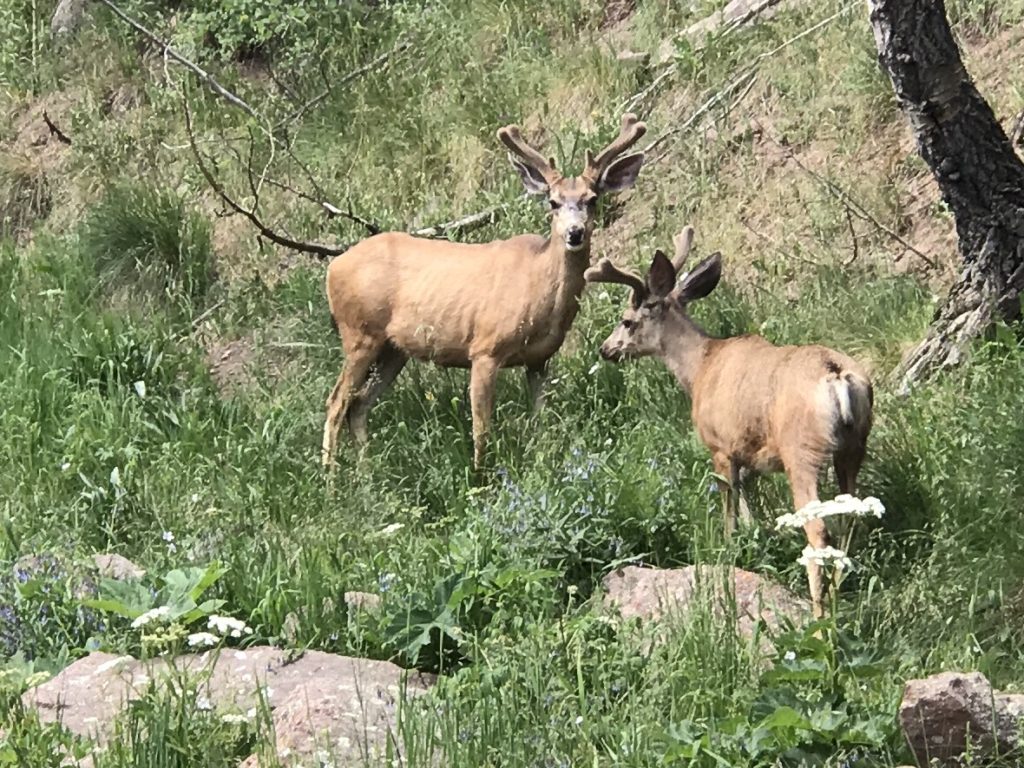 After we got settled into our camp, we set out to scale the mountain. This is a view if the peak we hike… up to the ridgeline, which was a challenge, but worth it.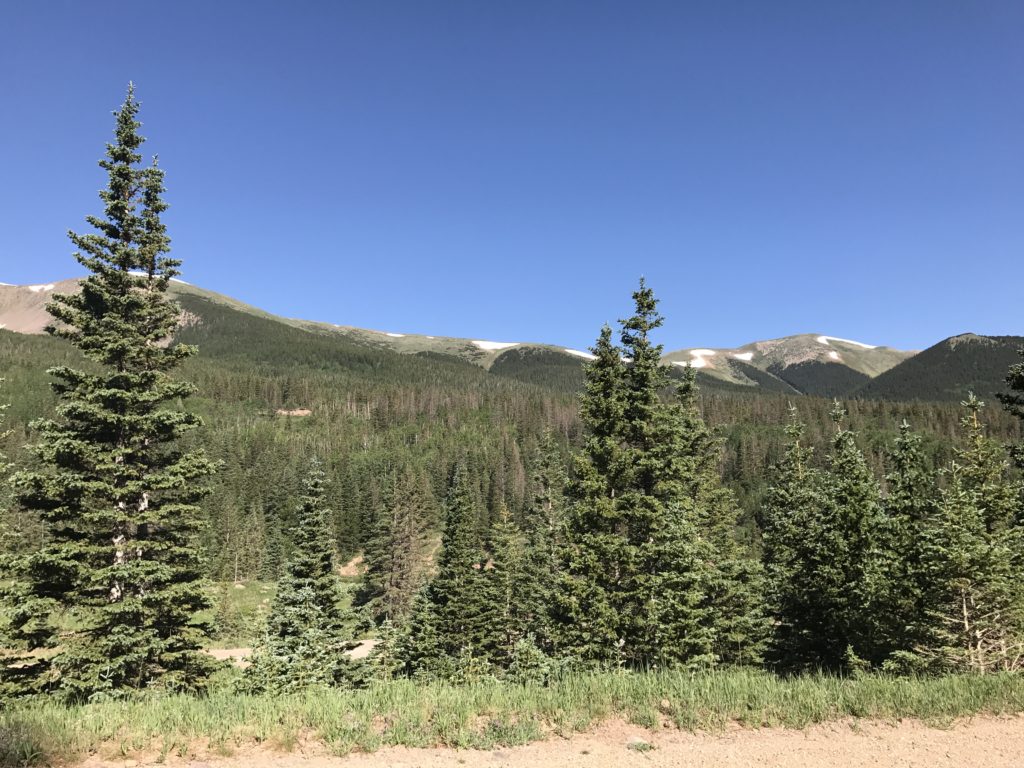 On the way up, we followed the creek most of the way, until we got to the steepest part of the climb and very loose rock. If you read that it's rated a moderate hike, don't believe it.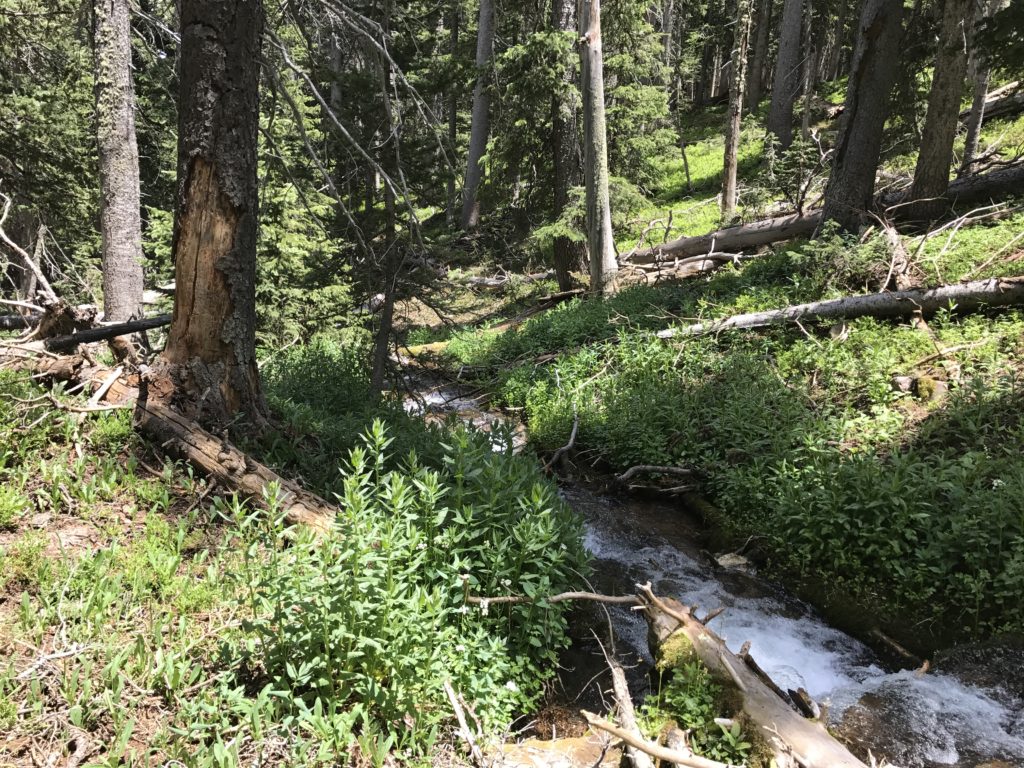 So many pretty things on the way!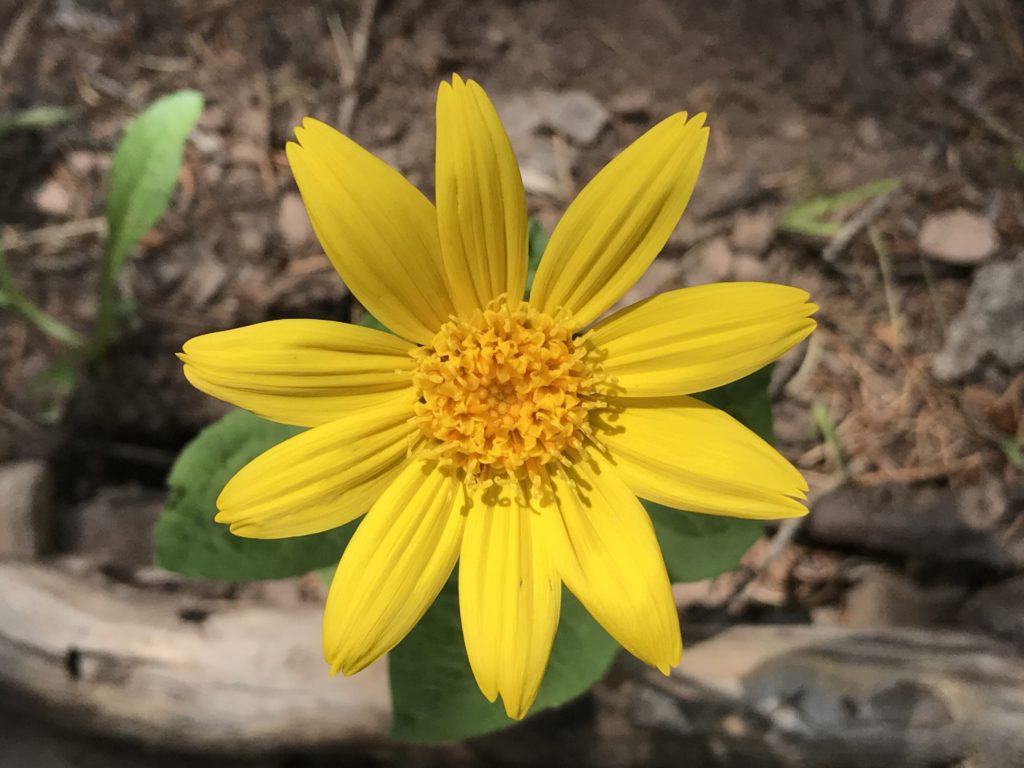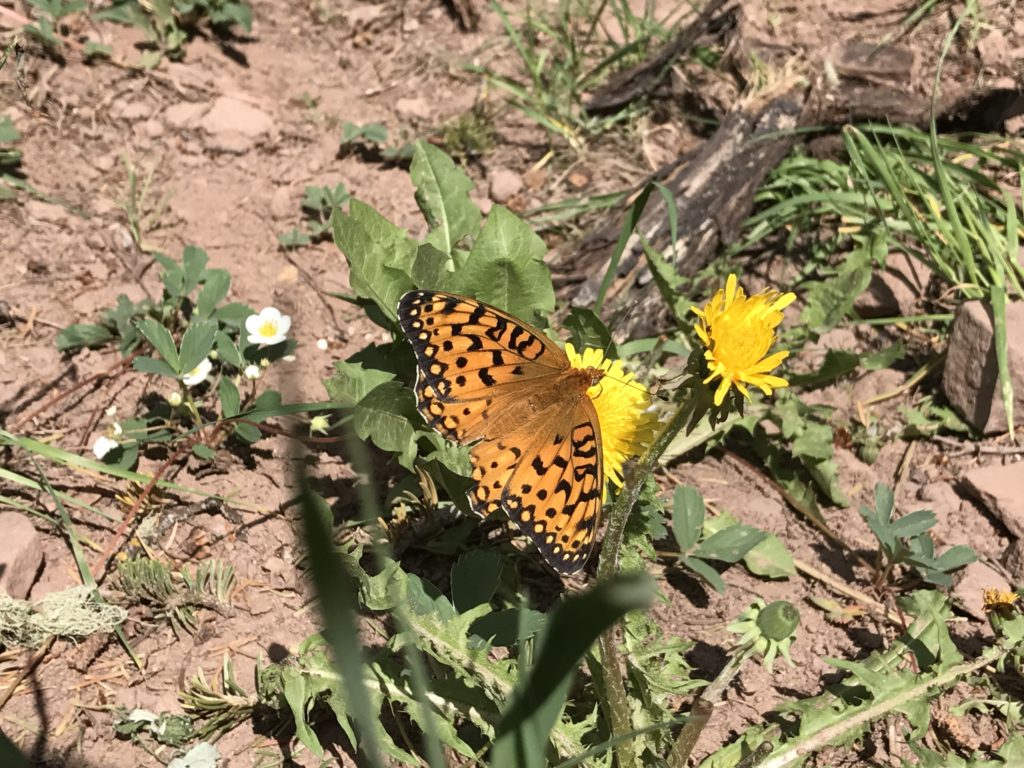 Half way up and the view was spectacular!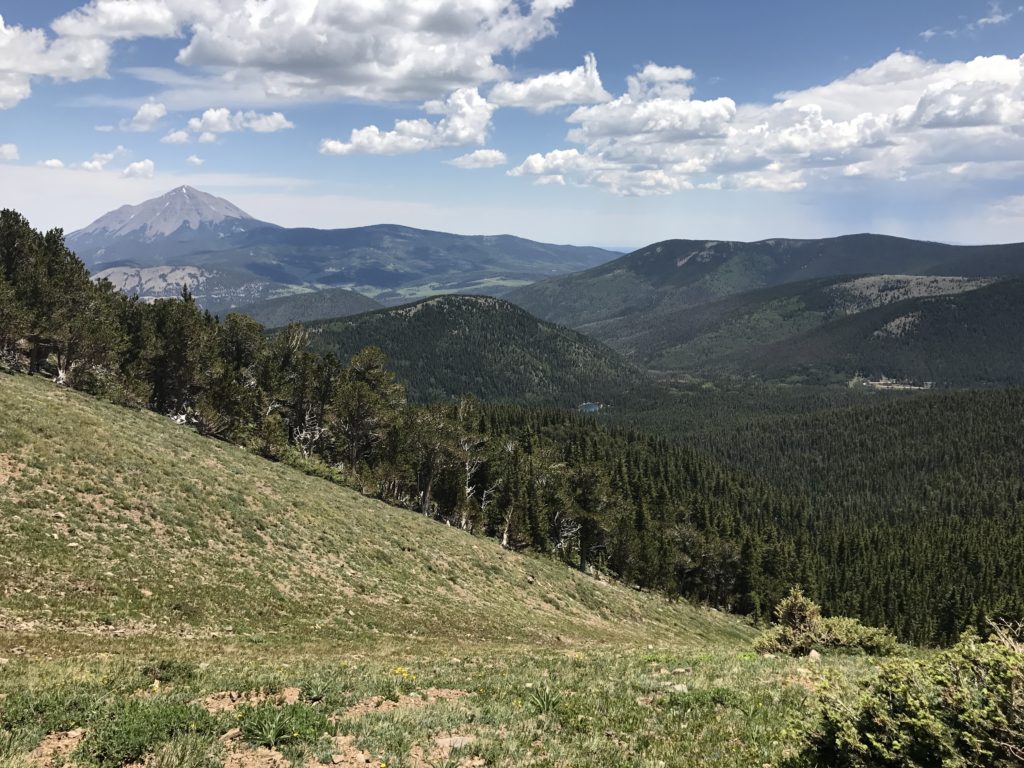 A panorama at the top.

The Sangre de Cristo mountain range still snowy in the distance.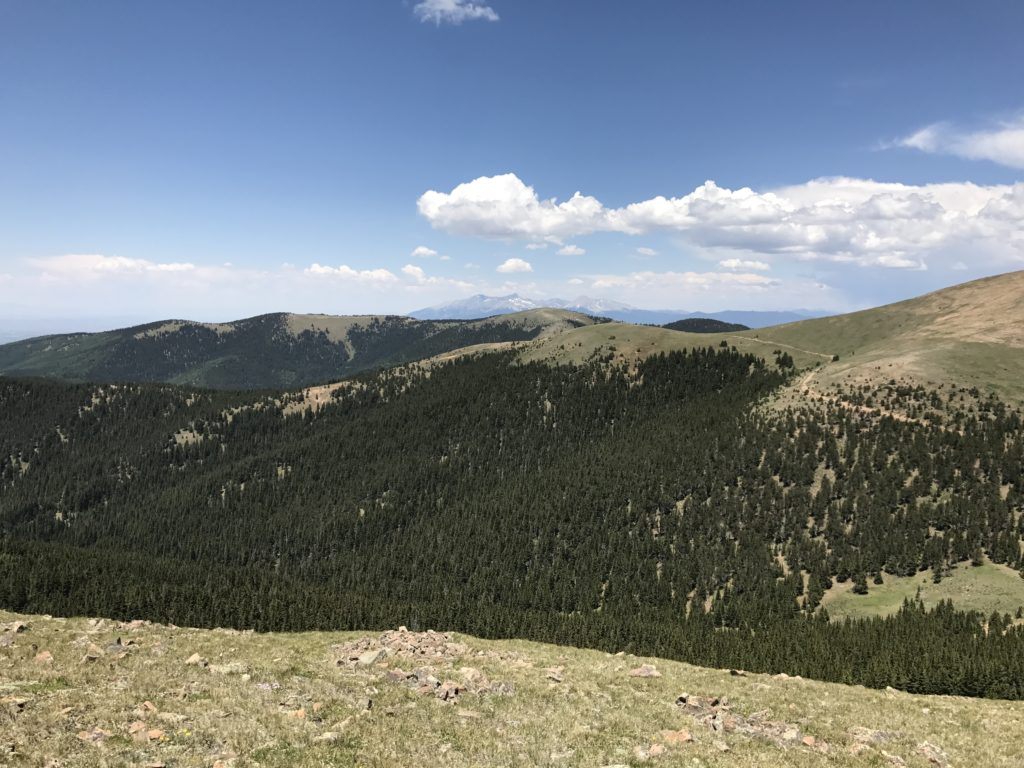 Another view from the ridgeline: The Spanish Peaks