Lander, Wyoming (5/14) – Sprouts Greenhouse
I like traversing around the country seeking out sights, sounds (music), and great food. Visiting gardens, farms and garden centers is also one of my favorite ways to explore an area, and Mother's Day weekend I did just that. Five miles outside of Lander, Wyoming, population seven thousand something, is one of the nicest garden centers I've ever visited. Sprouts Greenhouse is a family owned operation with thirteen greenhouses where over 1500 varieties of edible and ornamental plants, shrubs and trees are grown.
Along with his wife, Lynn, who passed away a few years ago, Charlie Sprout (yes, that's his real name… How great is that?) started the business thirty-six years ago and he's still at it, working alongside his son, Griff. Griff now manages the business, but has been part of the operation, as his father tells it, since he was four. The quality of the plants is high, the staff friendly and helpful, and the grounds well organized and designed.
The garden designer in me was in horticulture heaven as I strolled down the rows of plant tables and in and out of greenhouses, marveling that a small Wyoming town has access to something that any gardener or landscaper anywhere would be giddy to shop at. Here's a virtual tour via some photos I took. If you're ever wandering in Wyoming, I hope you get to take a tour with your own two feet.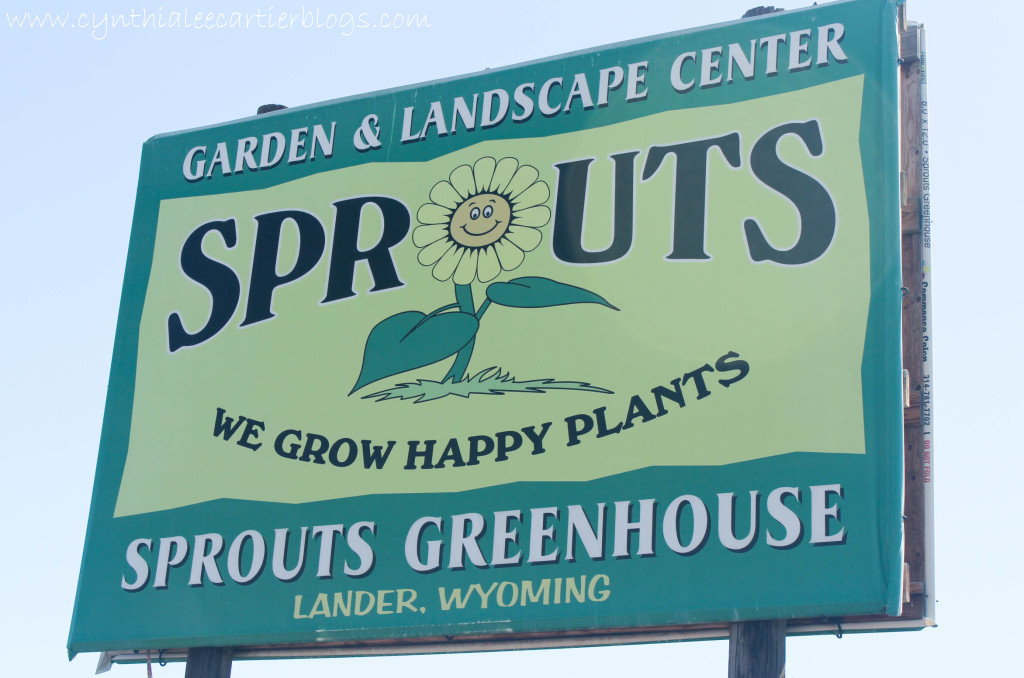 Sprouts is in the Wind River Valley just 5 miles outside of Lander, Wyoming on highway 789, located right before the 86 mile marker.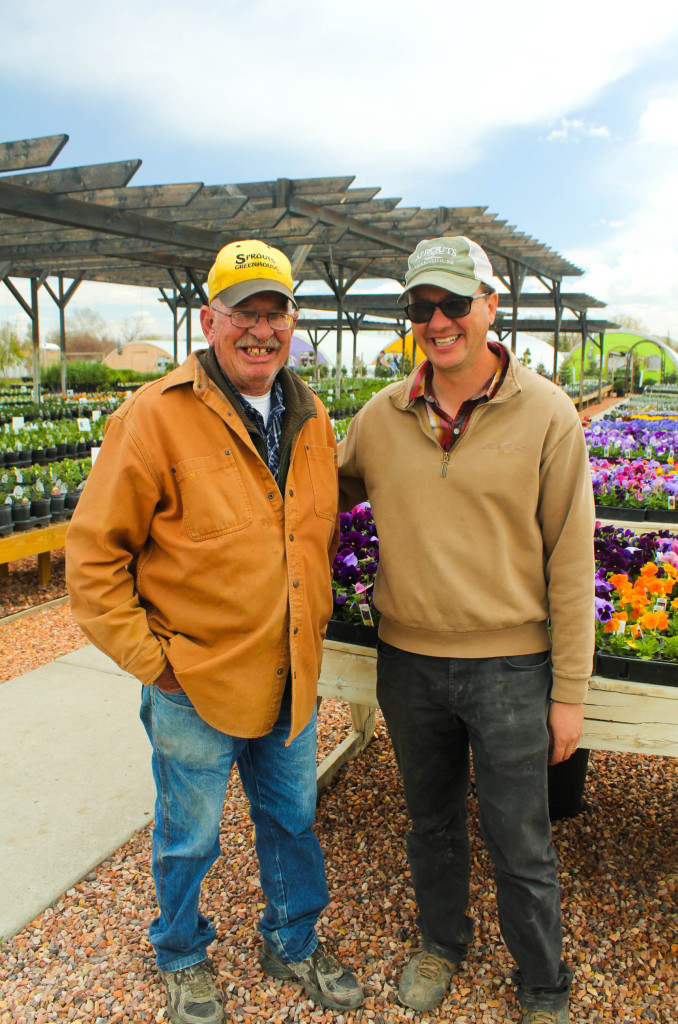 Father and Son, Charlie and Griff Sprout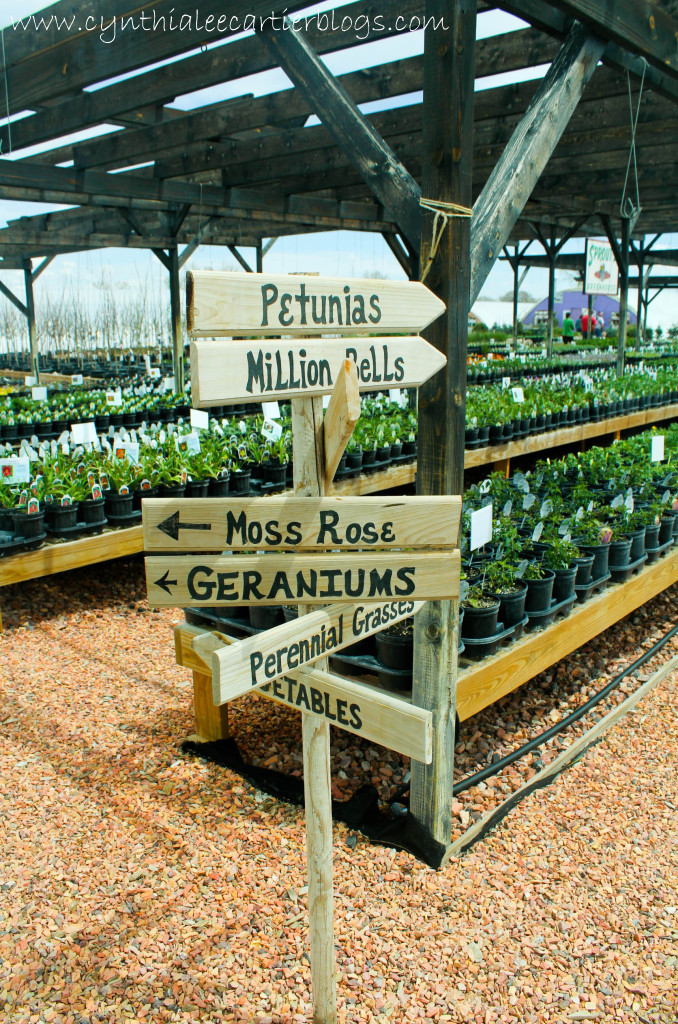 You won't get lost…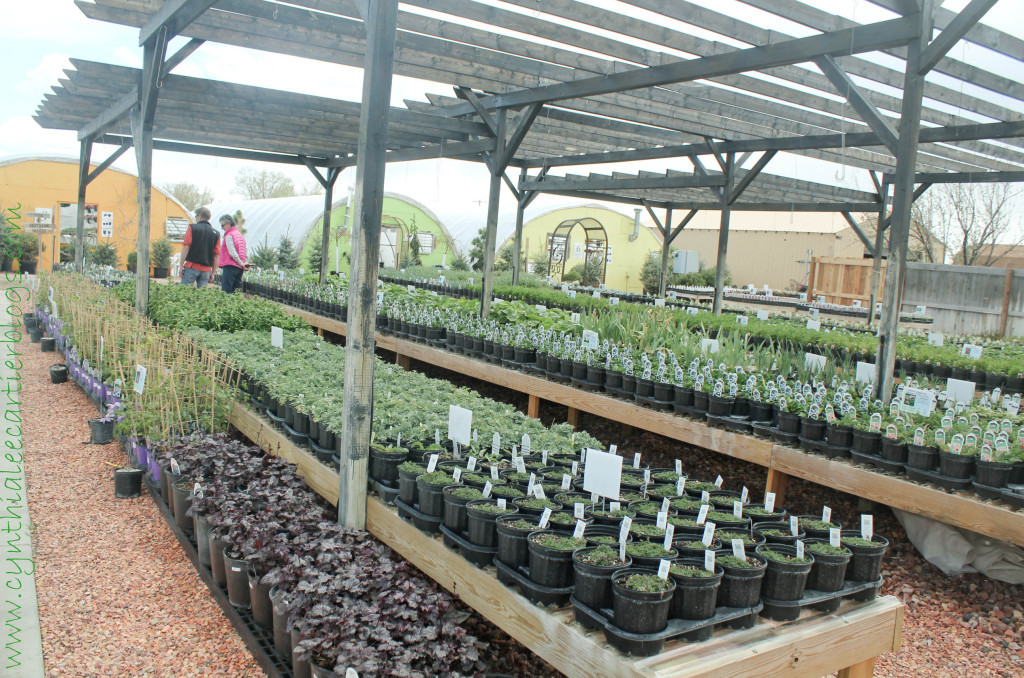 Neat, tidy, and full to the brim.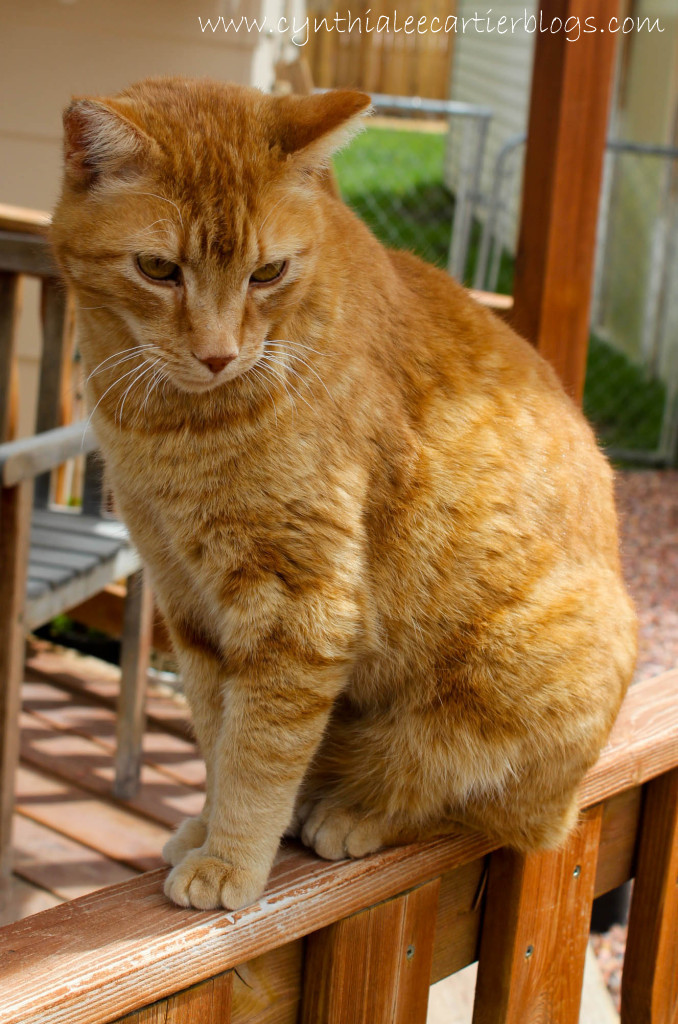 Meet Oscar… or maybe this is Oliver (Sprouts peeps, chime in please :-)) My pictures really don't do justice to the size of the Sprouts Tabbies; they are truly two of the biggest cats I've ever seen.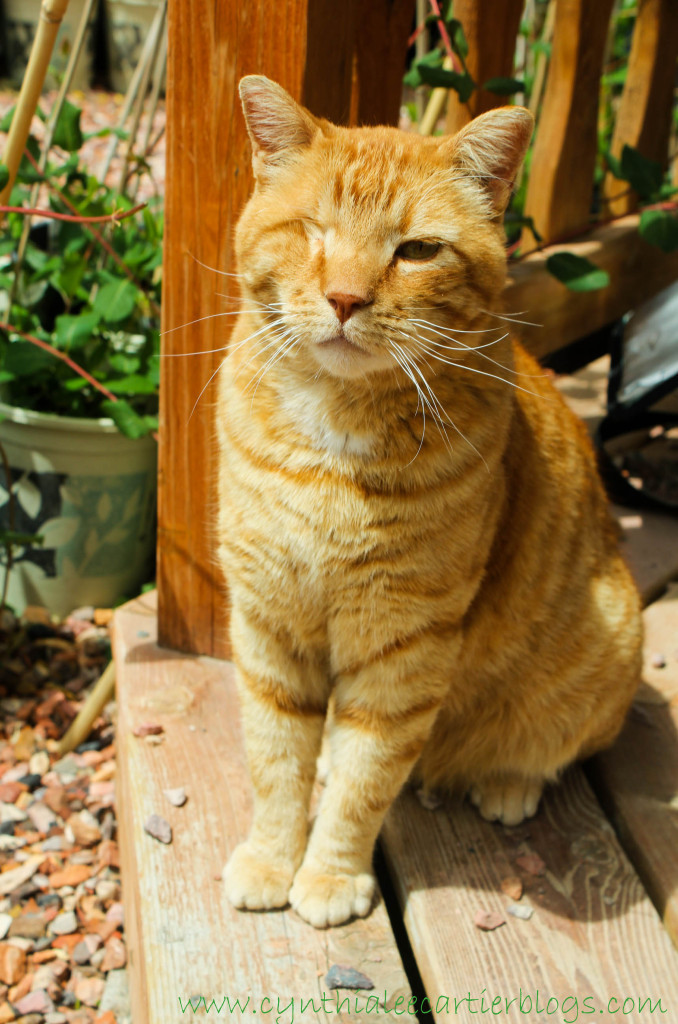 Meet Oliver… or maybe this is Oscar, whose brother, Oscar/Oliver, is the reason he only has one eye. Maybe they should be named Cain and Abel.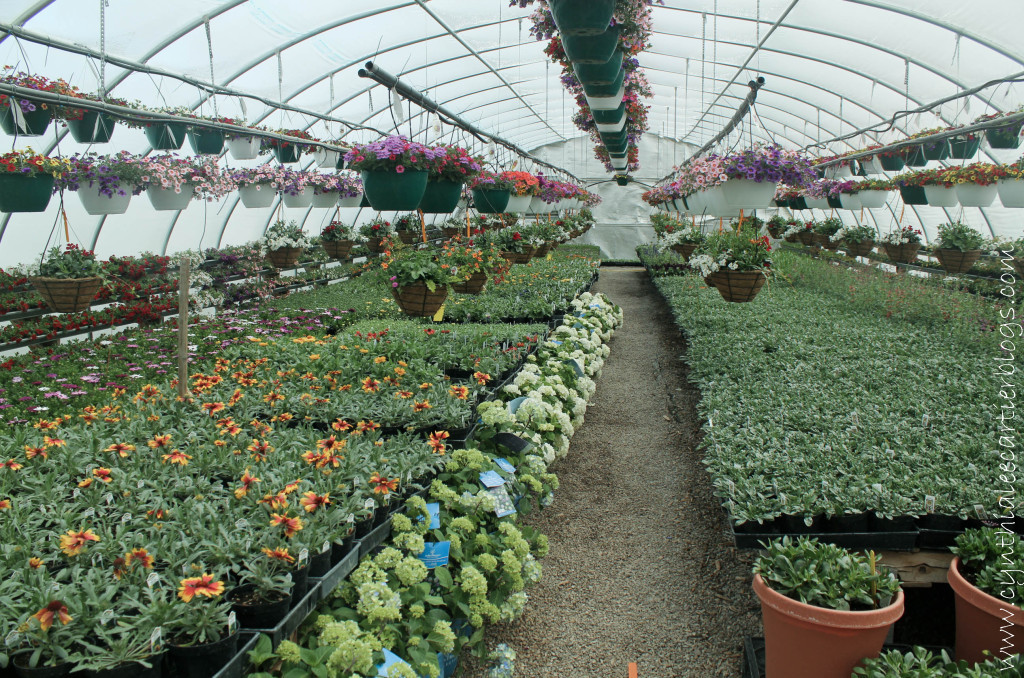 If you've seen one greenhouse, you've seen them all… NOT!!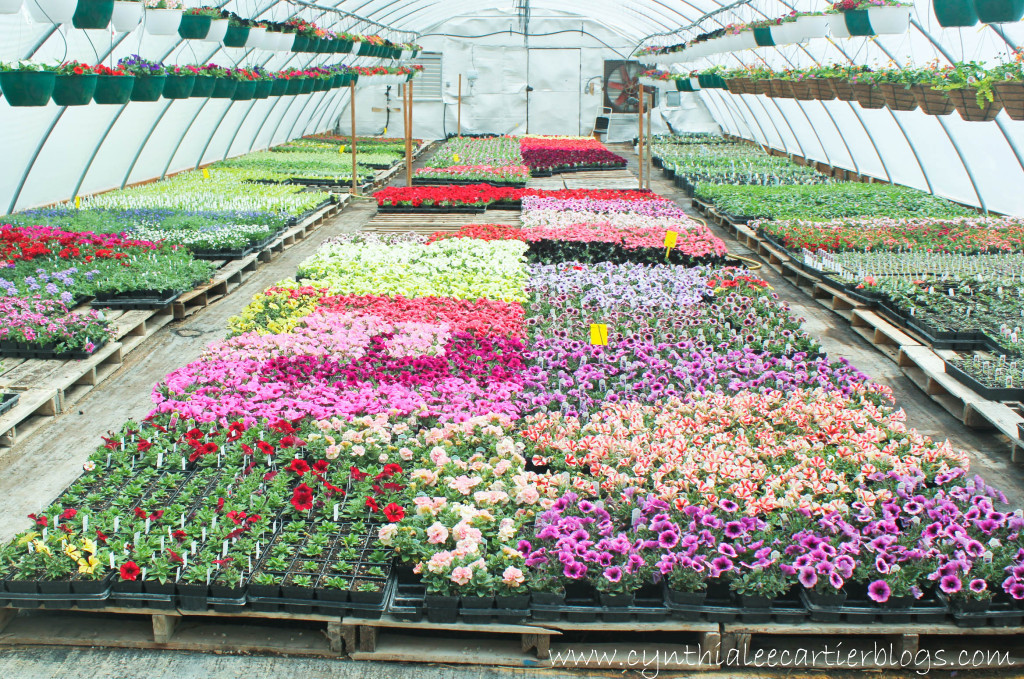 13 greenhouses in all and each one is a showroom.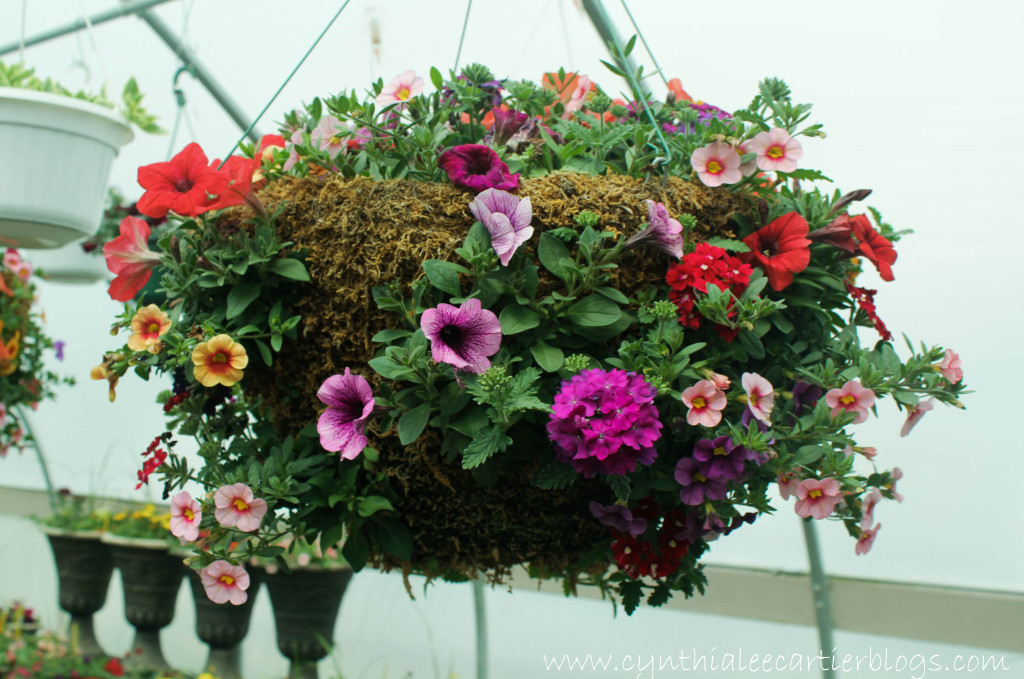 Sprouts is known for their hanging baskets, which are planted onsite.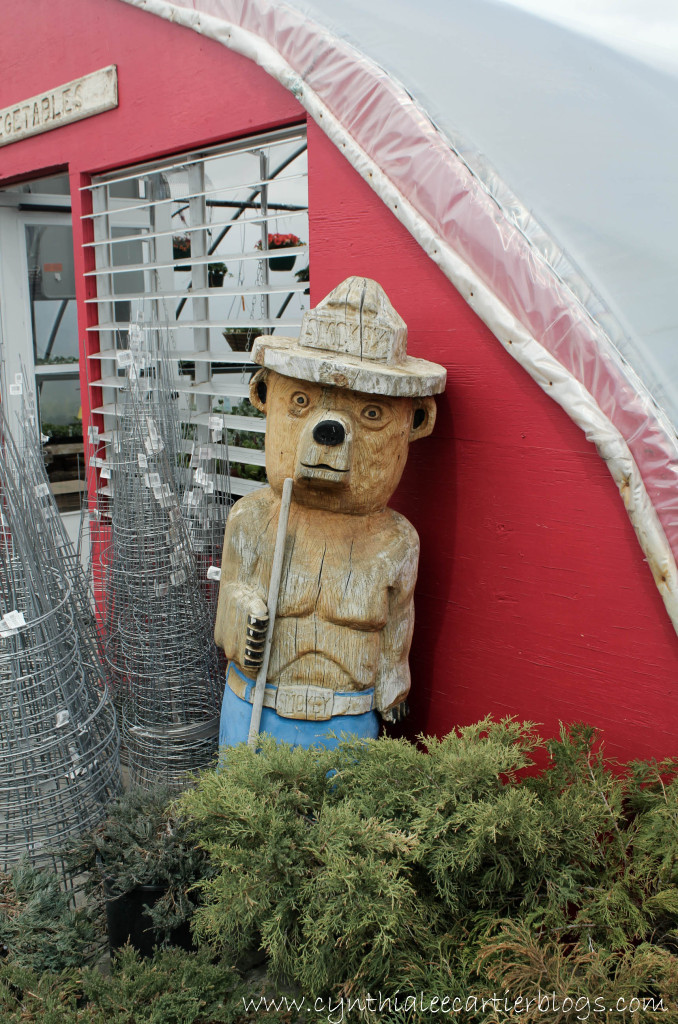 You know this guy…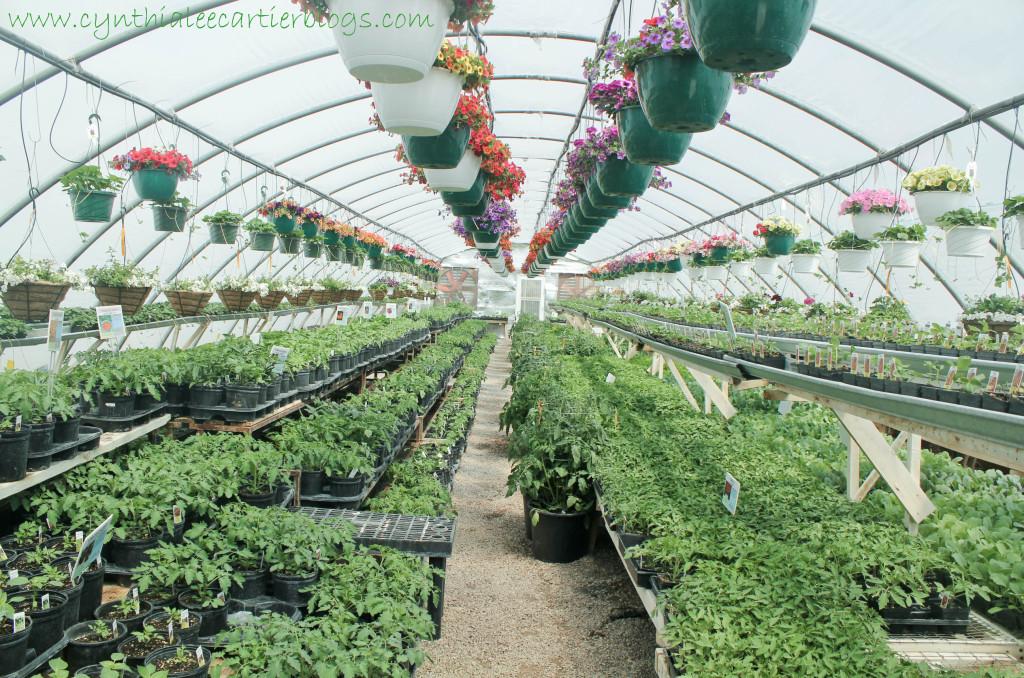 The Veggie Greenhouse… I could have spent my retirement fund in here. The transplants were all so healthy and there was a great selection of heirlooms.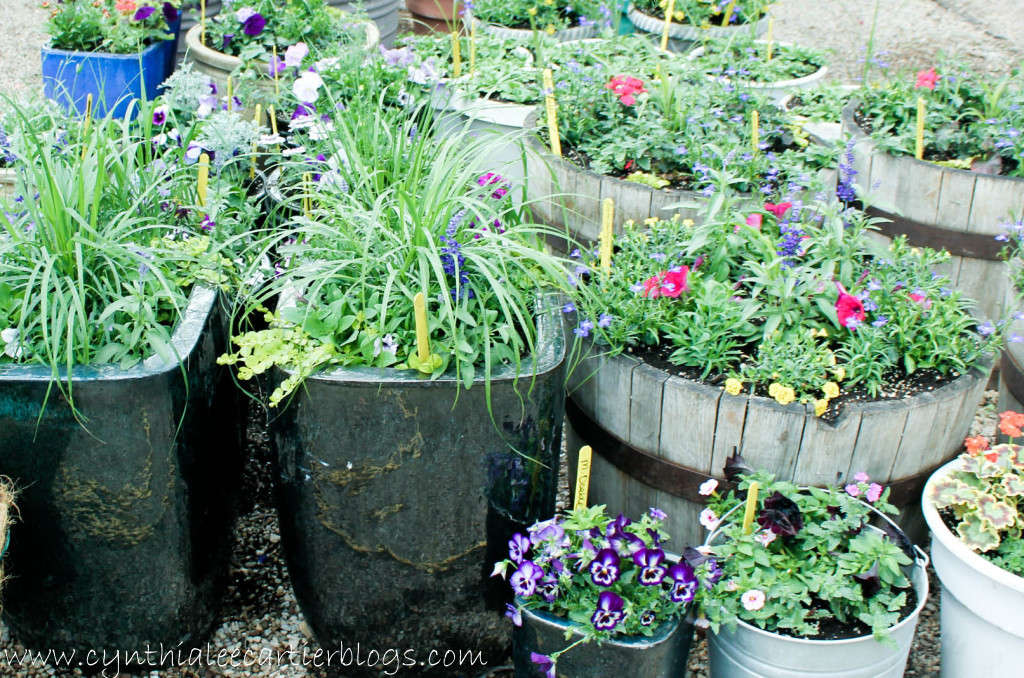 Custom Pots — Customers can provide the pots and Sprouts fills them with arrangements and even delivers them back to their home.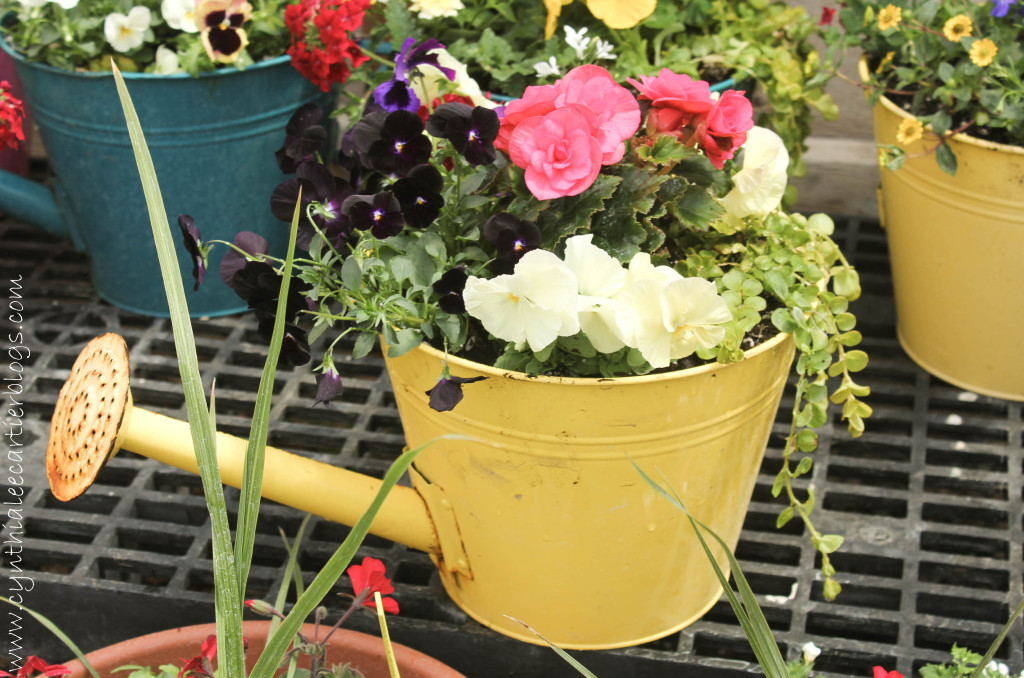 Creative Arrangements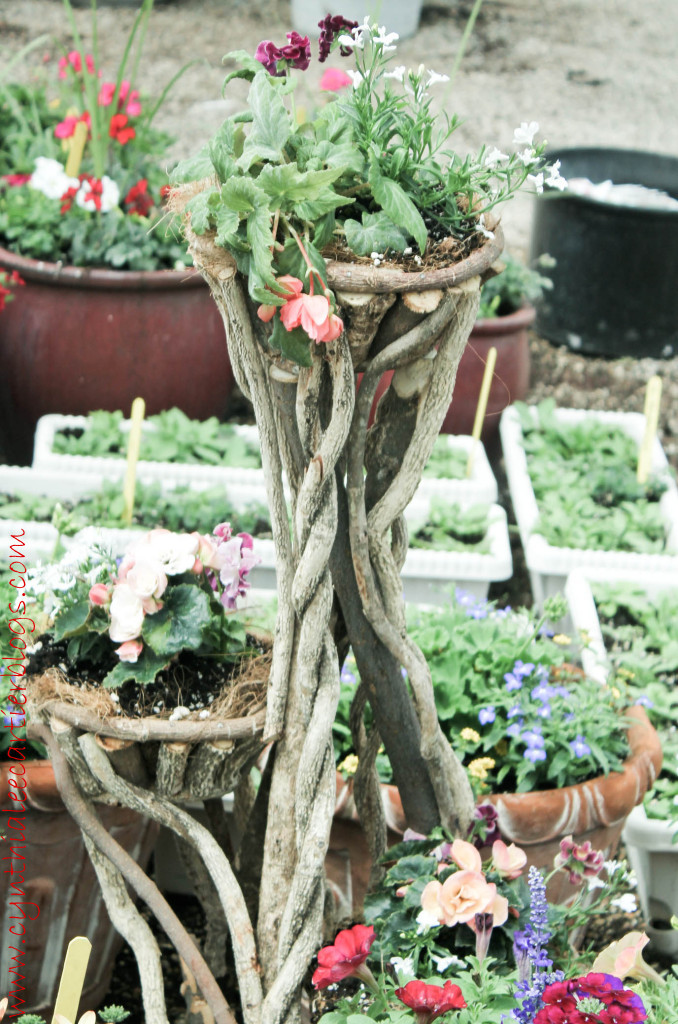 More Creative Arrangements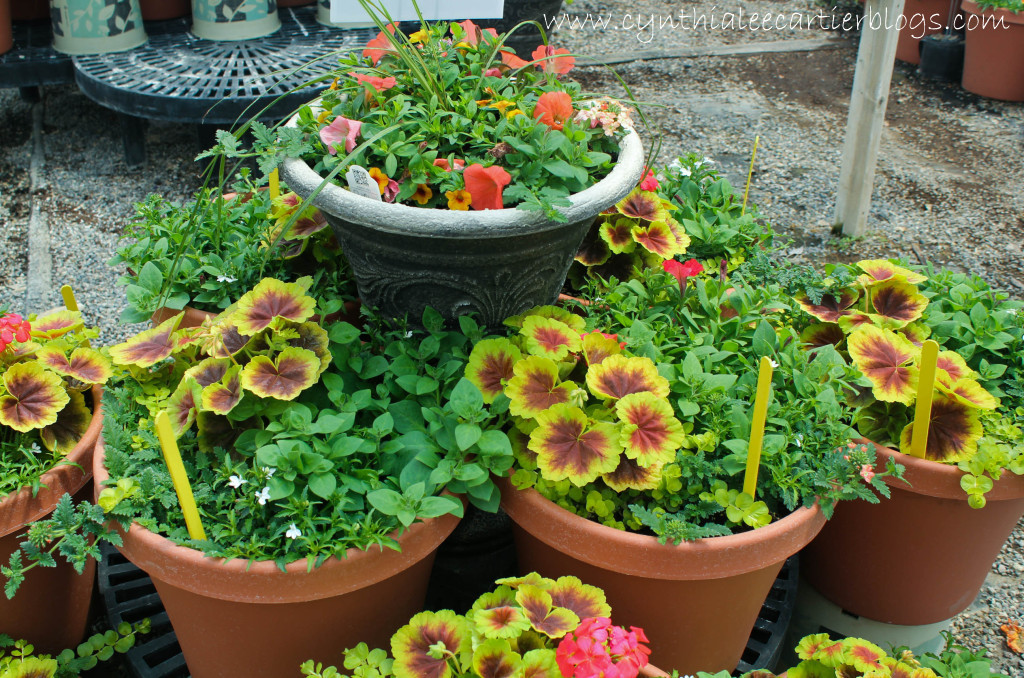 So many pretty pots…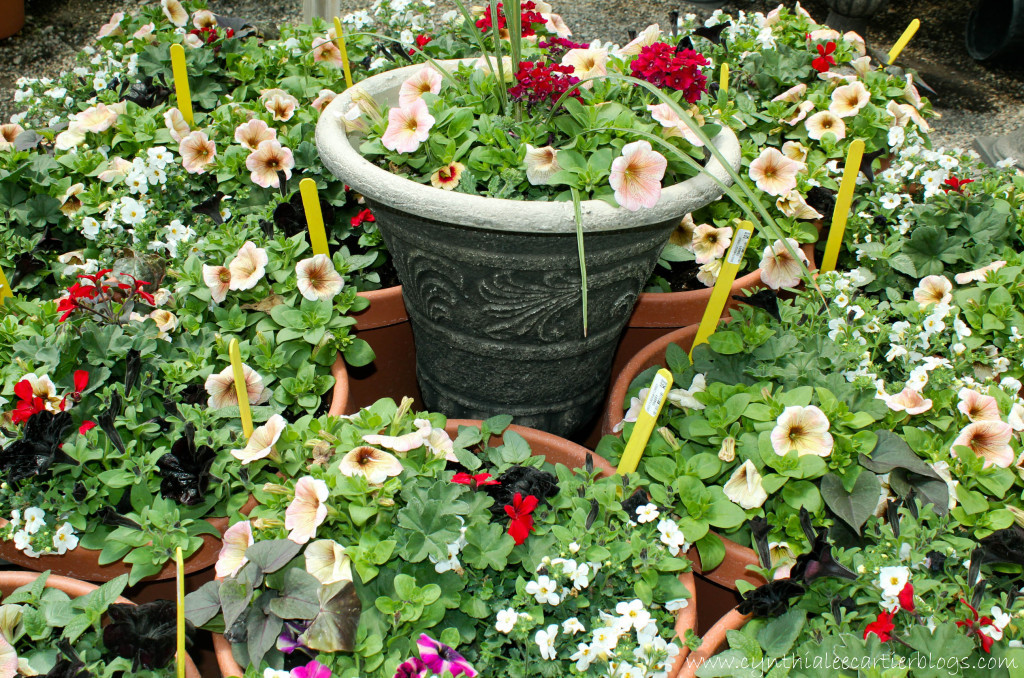 … So many.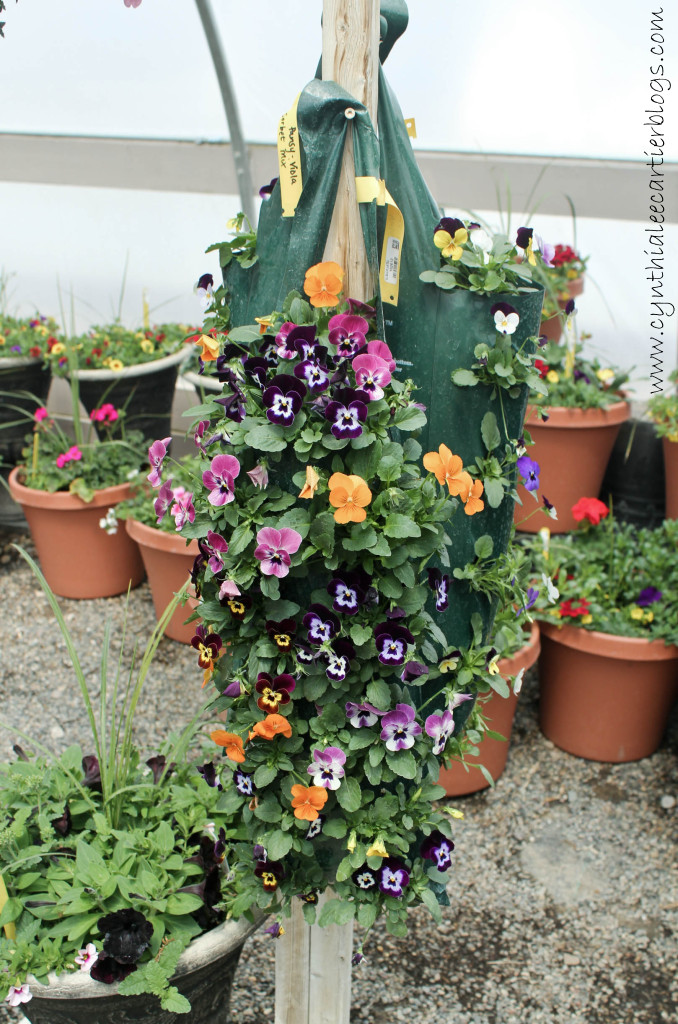 A hanging pansy saddlebag… this greenhouse was full of them.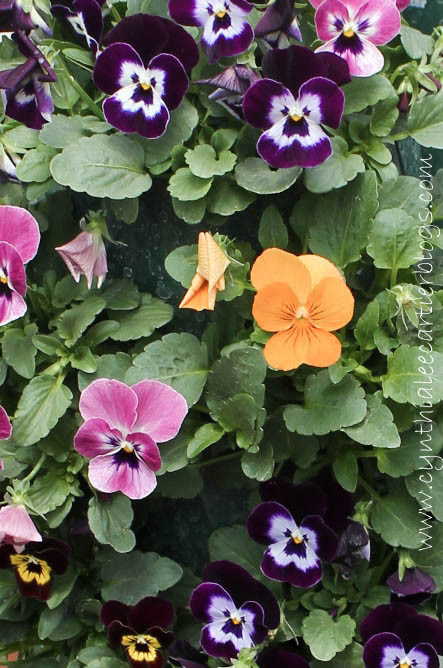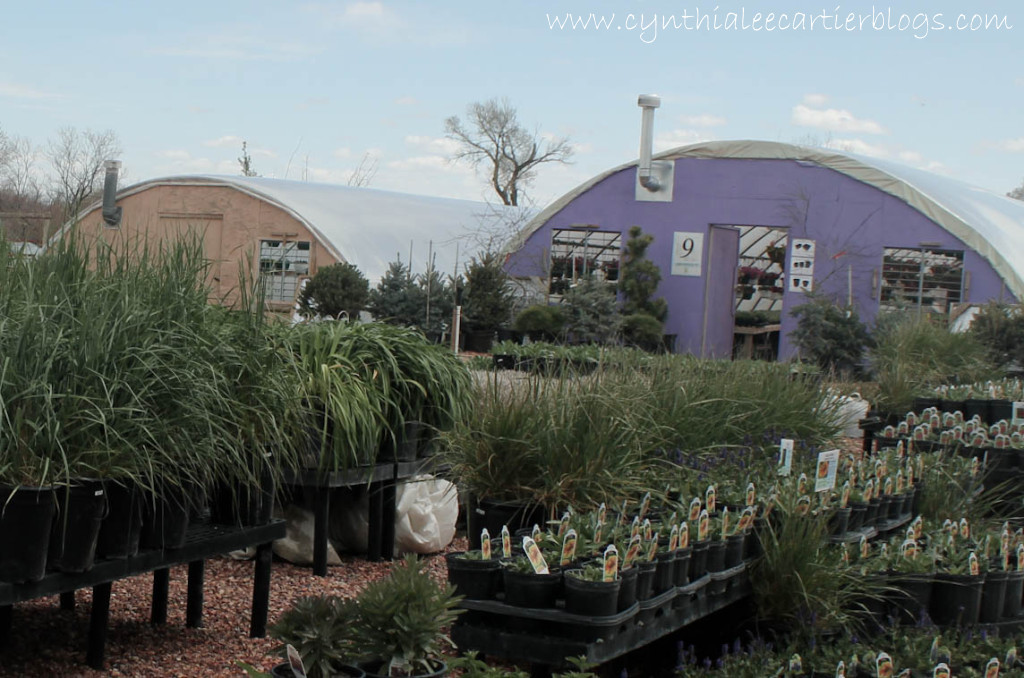 Grasses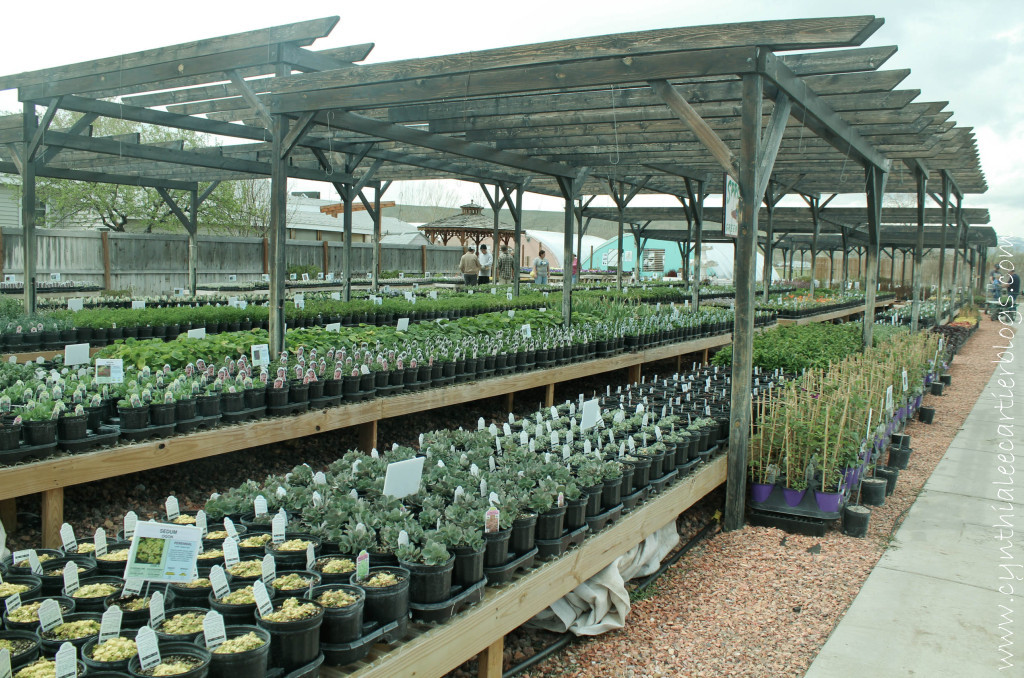 Succulents and more…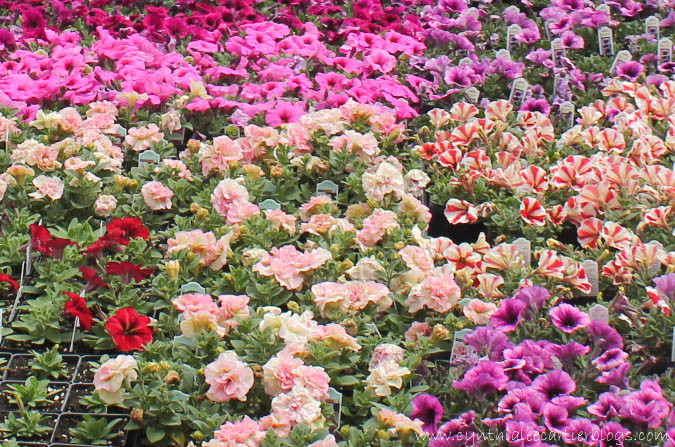 Purdy Petunias
Notice the archway in the background?
I could go on and on, but you get the picture…