French Provincial Dresser Restoration — Here's a standard French Provincial dresser that could have been part of a little girl's bedroom set in the 70's. Now it's outdated with it's yellowing paint and gold trim, not to mention the shabby-is-not-chic look, via peeling, cracking, and chipping that I like on some shabby furniture; on this piece is just look b.a.d.
Tools: palm sander, sandpaper, cleaning rags, sponge brushes, containers w/ lids for mixed paint, wire whisk for mixing paint
Materials: Snow White Old Fashioned Milk Paint, Extra Bond, finishing wax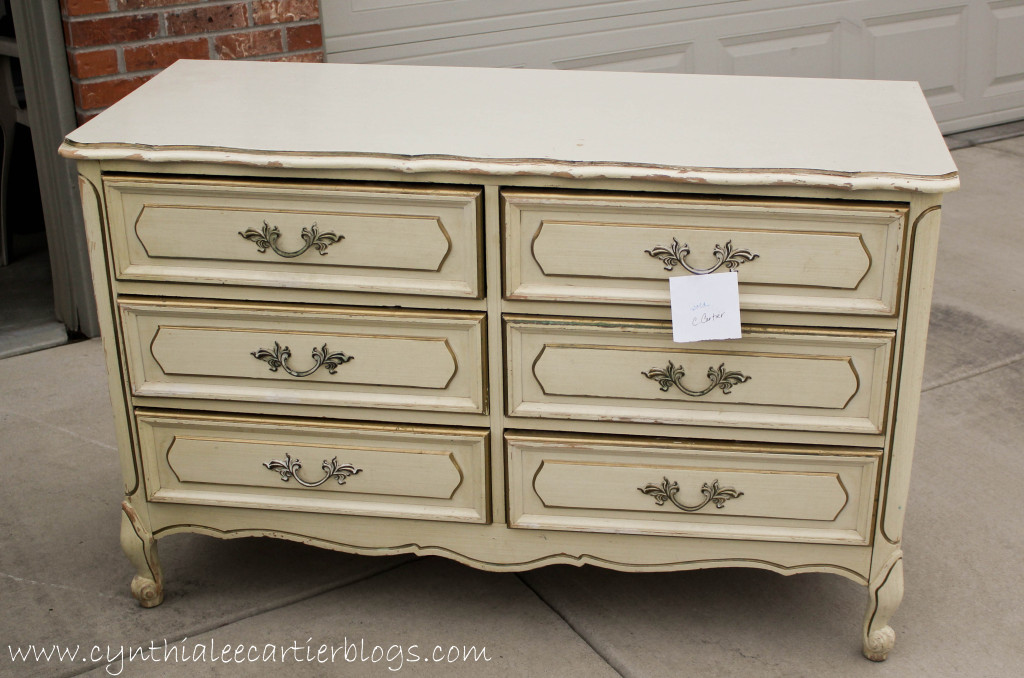 With an electric hand sander, I gave it a once or twice over, removing all the loose paint, cleaned it, and then brushed it with two coats of Snow White milk paint that was mixed with a bonding liquid. After the last coat of paint was dry, I hit it lightly with the sander loaded with fine sandpaper, distressing the edges a bit and then I applied a coat of grey stain that I let sit briefly before wiping it off. I hit it very conservatively with the sander one last time on a few of the edges before I sealed the dresser with wax.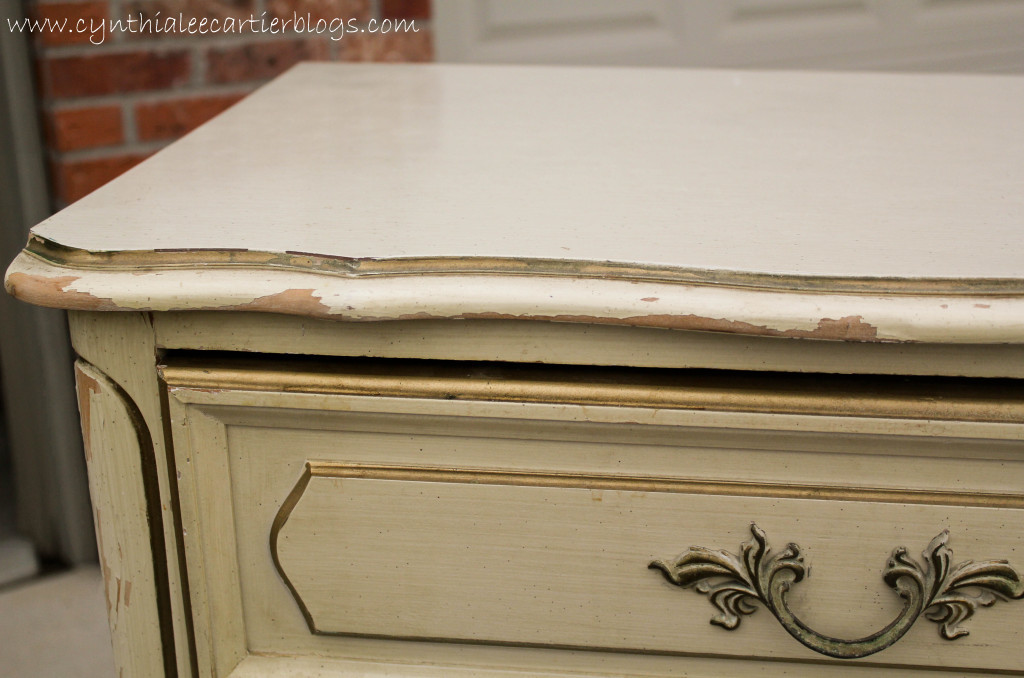 Here's some of the dresser before I sanded it to remove the loose paint and rough up the yellowing paint.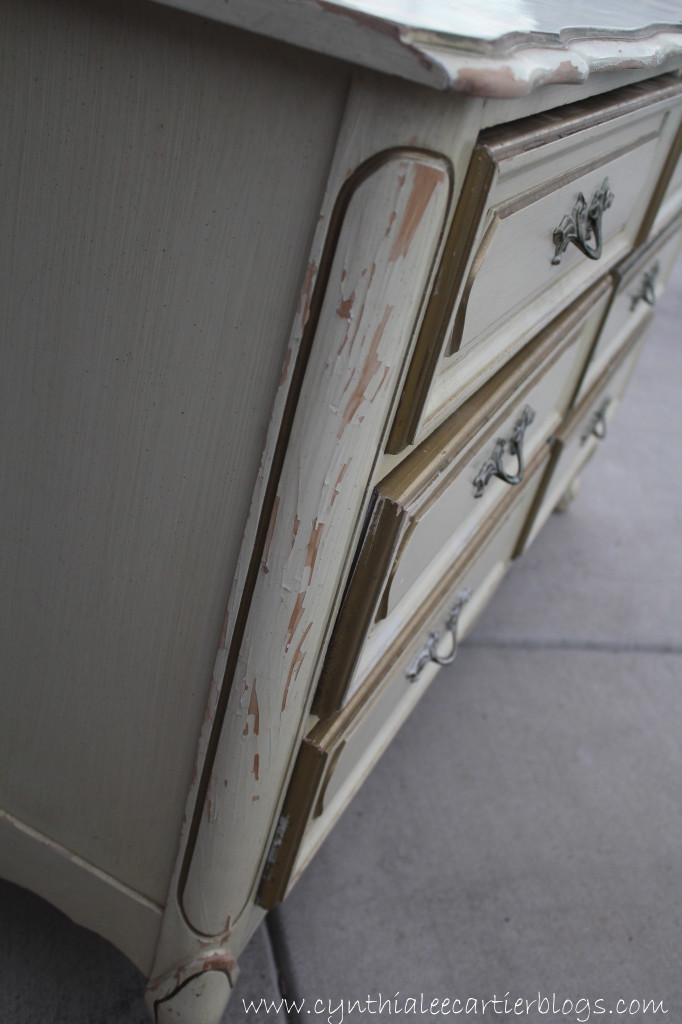 Before sanding…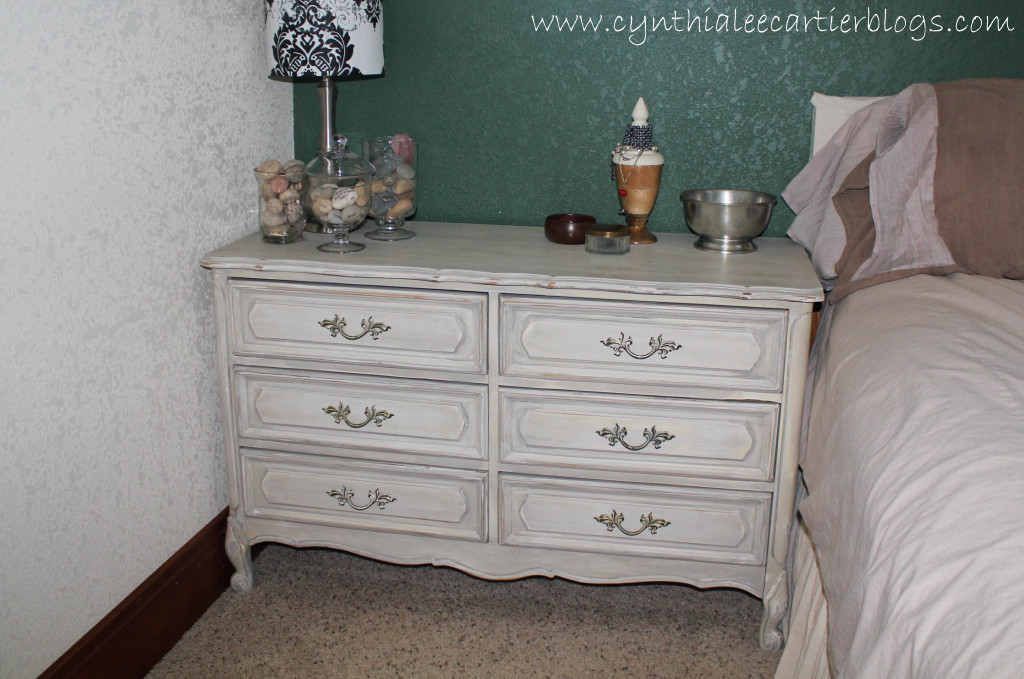 Here's the finished dresser. The yellowing and gold are gone with minimal sanding and some quick coats of milk paint and stain. It sits across the room from my desk that I wrote about in another post and cozily gels with the shades of white and taupe on the bedding.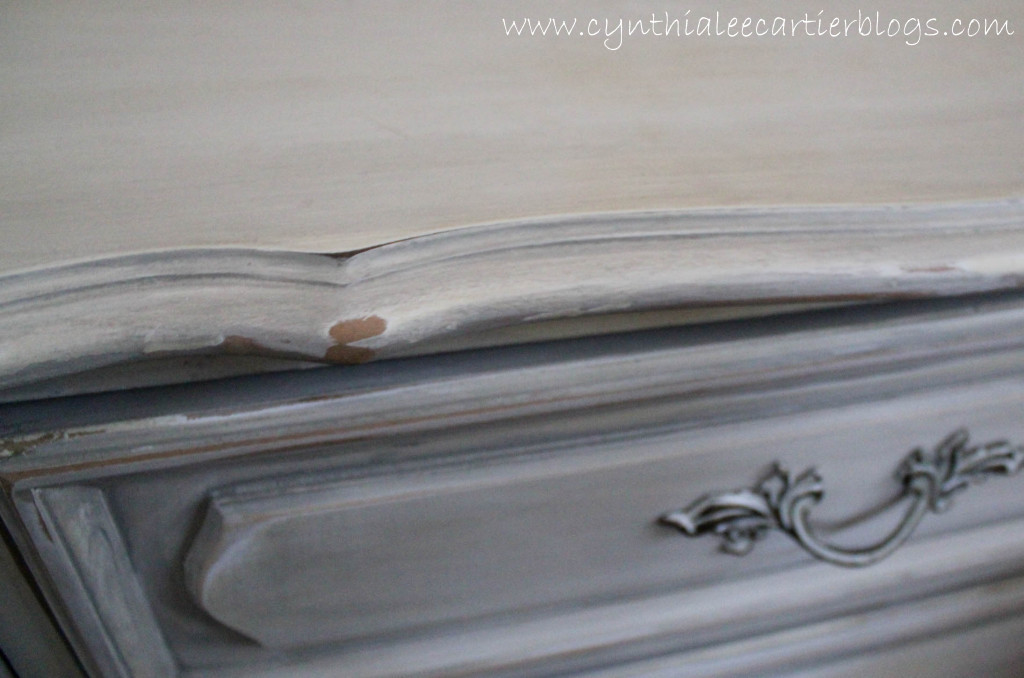 I hit the edges with the sander after the paint was dry but before the coat of stain was applied, then after it was applied, I came back in on just a few spots and sanded to the bare wood.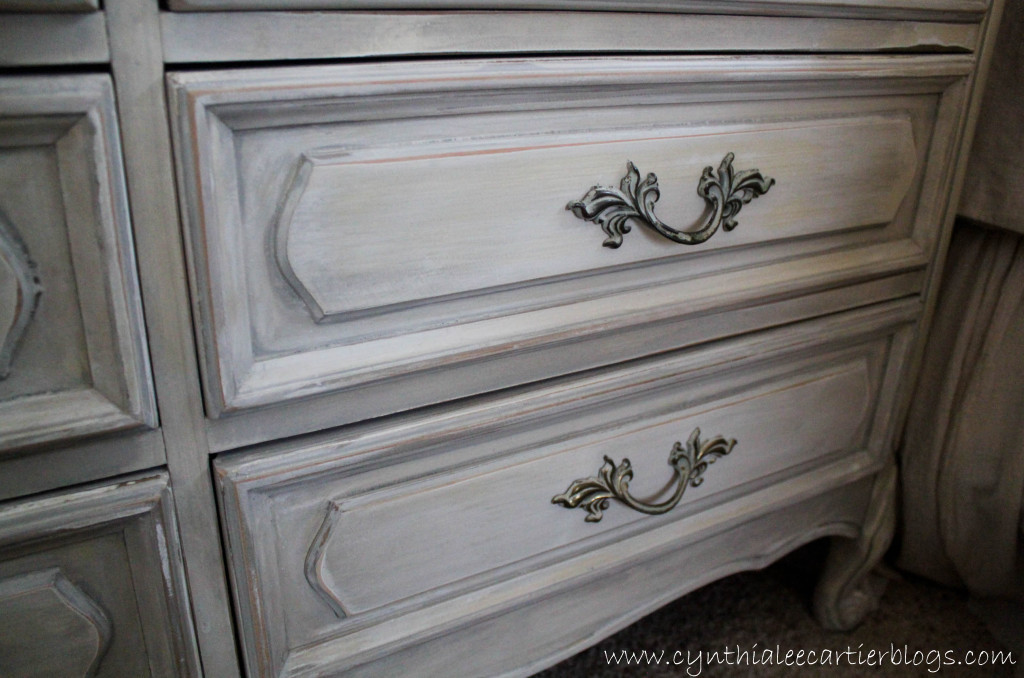 I brushed the white milk paint with the bonding liquid mixed in over the drawer pulls and then wiped off the excess, leaving paint only in the grooves.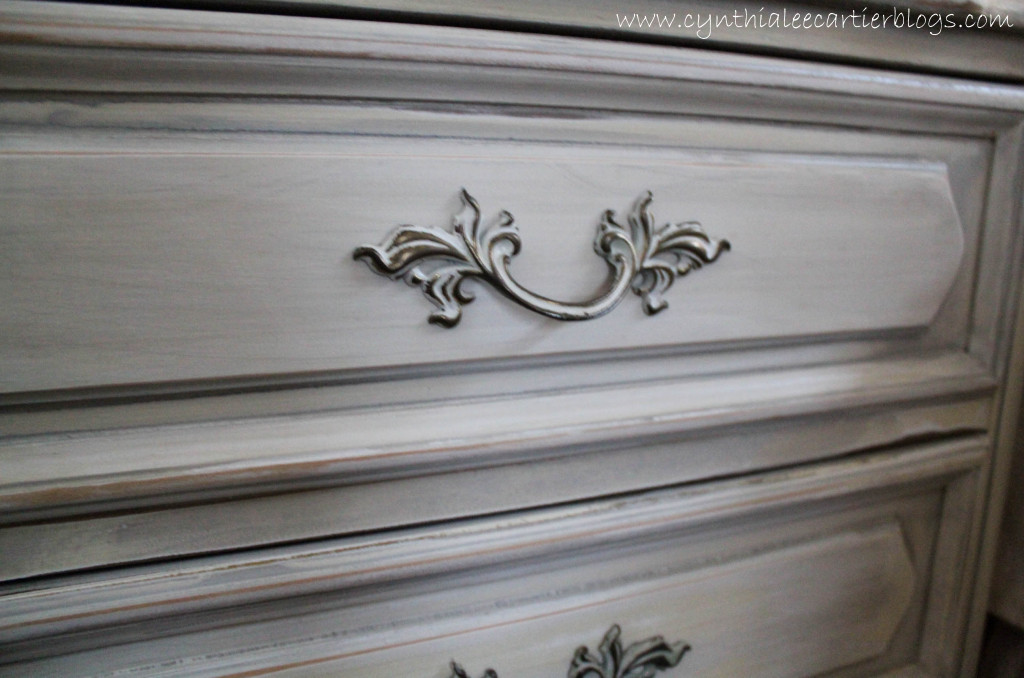 Close-up of the final finish.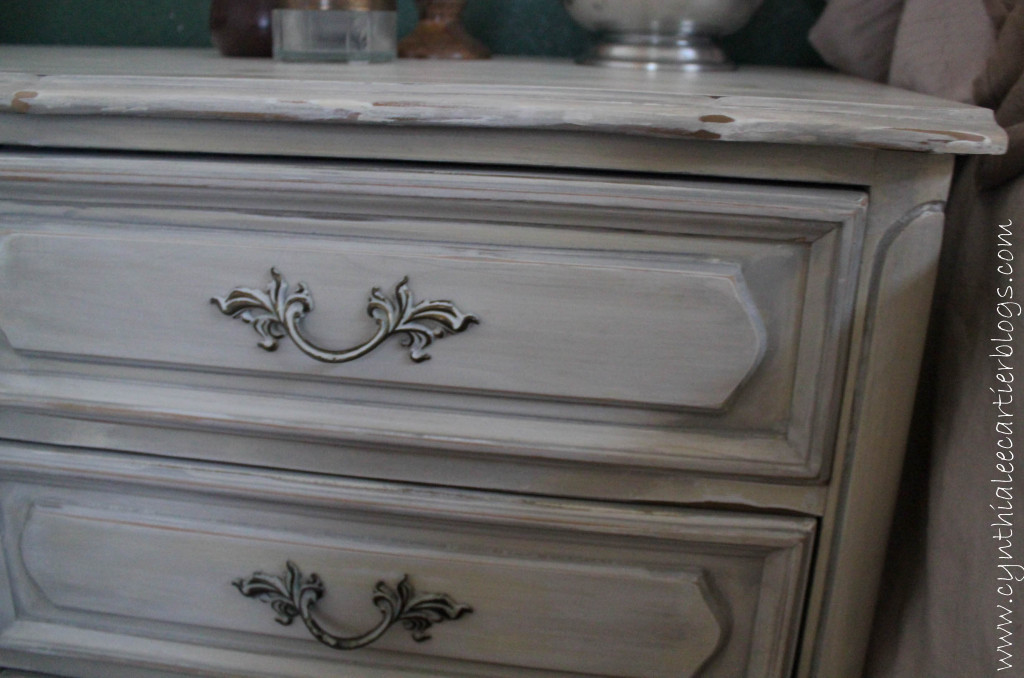 One more close-up and the end!