I love old windows and this DIY – Old Window Wall Cabinet is a great way to use them. This is the third cabinet like this I've had and I think they look great in just about any room. My last cabinet like this hung above a garden tub and I kept candles and pretty smelling bath things in it. This one is hanging in the little eating area of my tiny efficiency apartment. I don't have a lot of cupboard space, so I use this cabinet for all of my herbs & spices.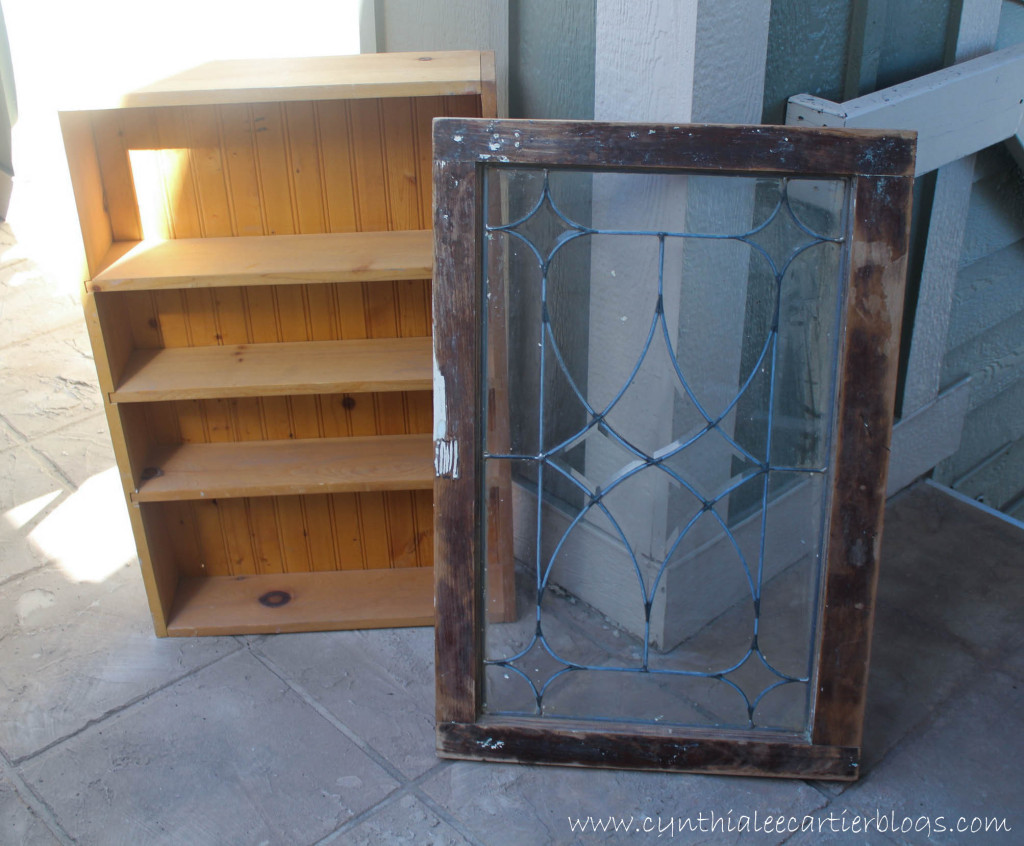 Here's the lovely leaded window and the unfinished base cabinet, nothing fancy and not a work of craftsmanship, but once it was painted, I knew it would look great.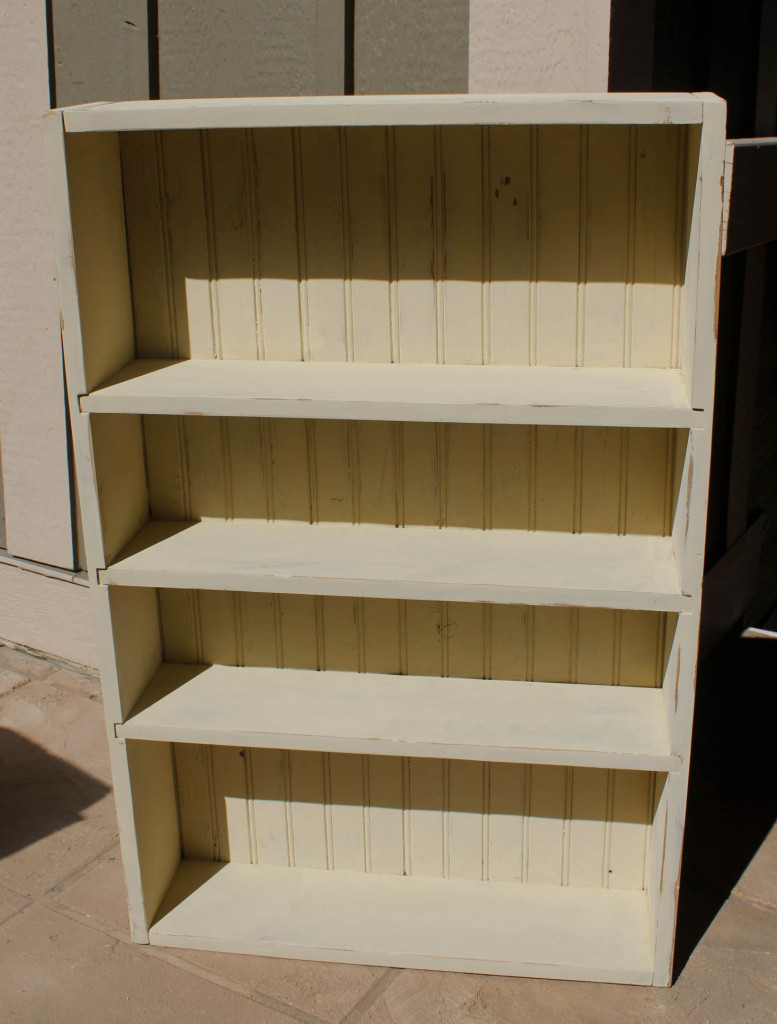 I painted the cabinet with two coats of a buttermilk colored milk paint and then sanded it.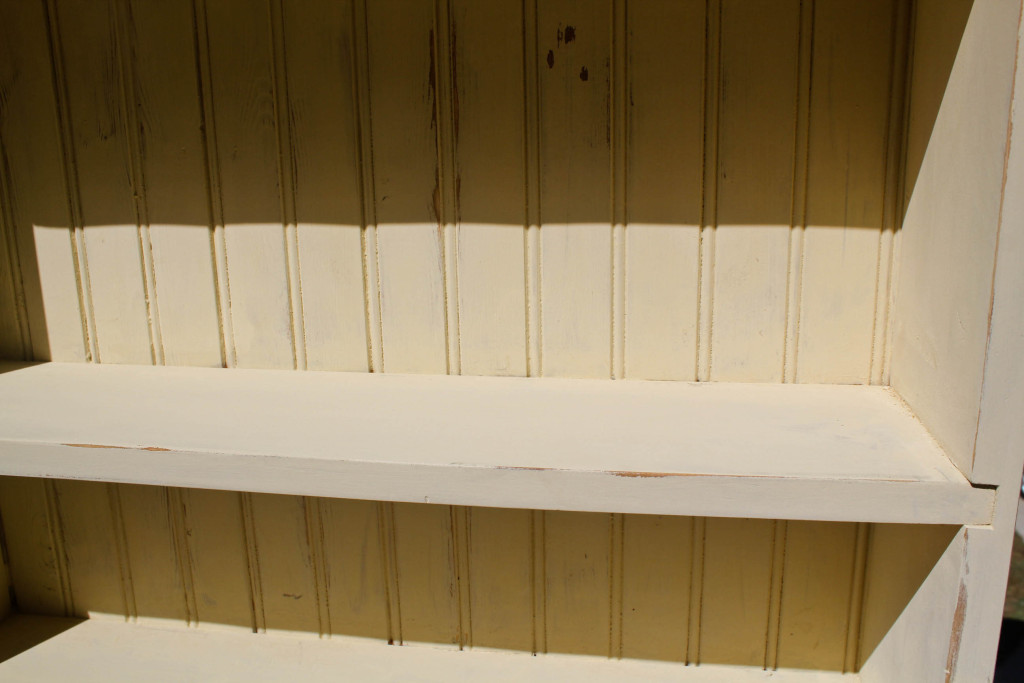 Here's a close up of the finish after I hit it with an electric palm sander.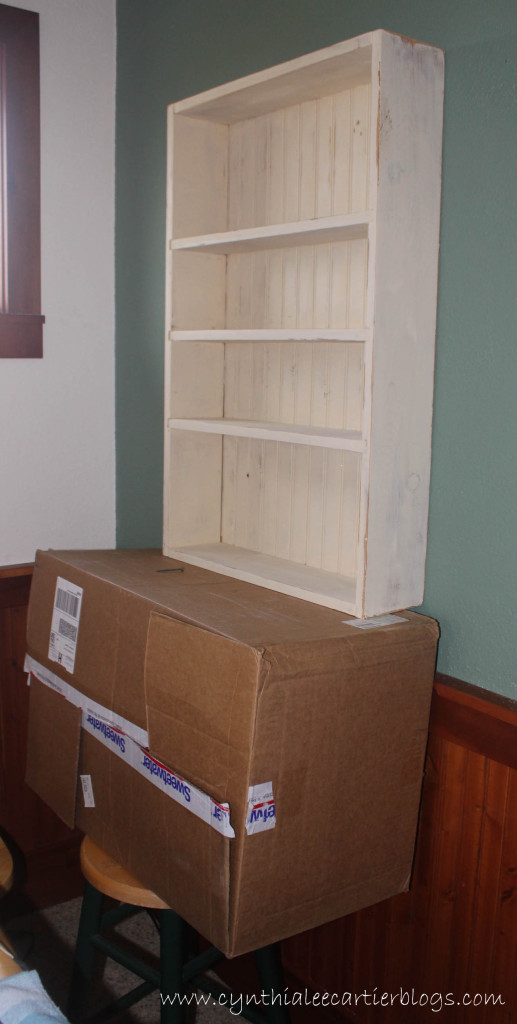 This is how I hang heavy things by myself. I had already marked and pre-drilled the holes for the door hinges, but didn't put the door on until after it was hung. It was heavy enough and the window has leaded glass, so it would have been much heavier if I had put the door on before I hung it. I put drywall screws through the back of the cabinet and into the wall's studs to hang it.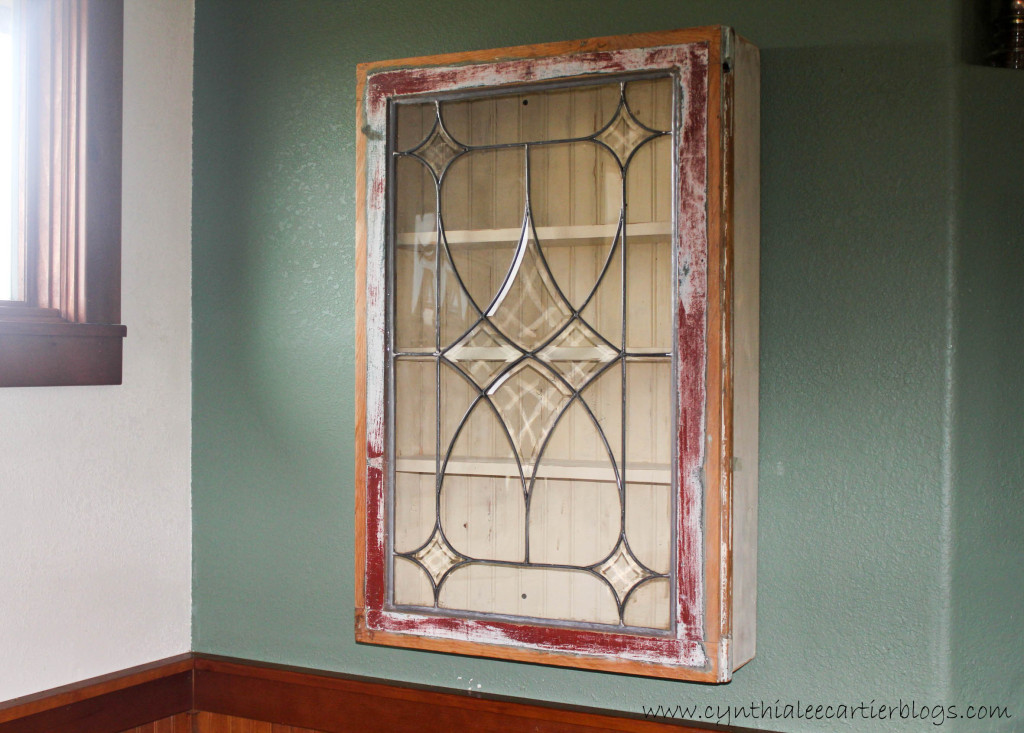 Here's the cabinet finished. Once I had it mounted to the wall, the door was swinging open, so I had to attach a magnet closure on the bottom of one of the shelves and put the metal plate on the inside of the door. I love it! I'll put up a pic of it with my spices in it soon.