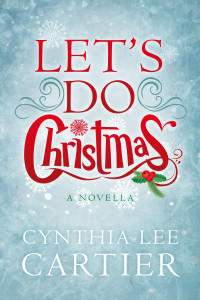 Book Club Questions f/ Let's Do Christmas
NOTE: These questions contain spoilers about the story and are intended for discussion among readers who have finished the novel.
How did Let's Do Christmas affect your holiday spirit?
Does the Bartley family remind you of any families you know? Your family maybe?
Do you think Bea Bartley's attempt to be part of her adult children's lives is something many mothers struggle with to some extent?
Do you think Brett's mid-life crisis affected his feelings about his childhood?
Why do you think Walter looked up to Brett?
Did you have a favorite character? If so, why was this character your favorite?
Which characters changed the most and why do you think he or she changed?
Did your feelings change about any of the characters from the beginning to the end of the story?
How do you think Bea may have contributed to her children's self-centeredness?
How do you think Barney may have contributed to his children's self-centeredness?
Do you think Ainsley was too quick to forgive Brock for lying about being in debt?
Was Bree a sympathetic character? Why or why not?
Was Walter really going to share the Ding Dong?
Do you think Brett and Susan will be good parents?
Do you think Brock and Ainsley will be good parents?
Were you surprised to learn that Ainsley was from the South? Did it change your opinion about her character?
Is sledding a sport? 🙂
When What Mama Wants for Christmas is made into a movie, who do you see playing the characters in the story?