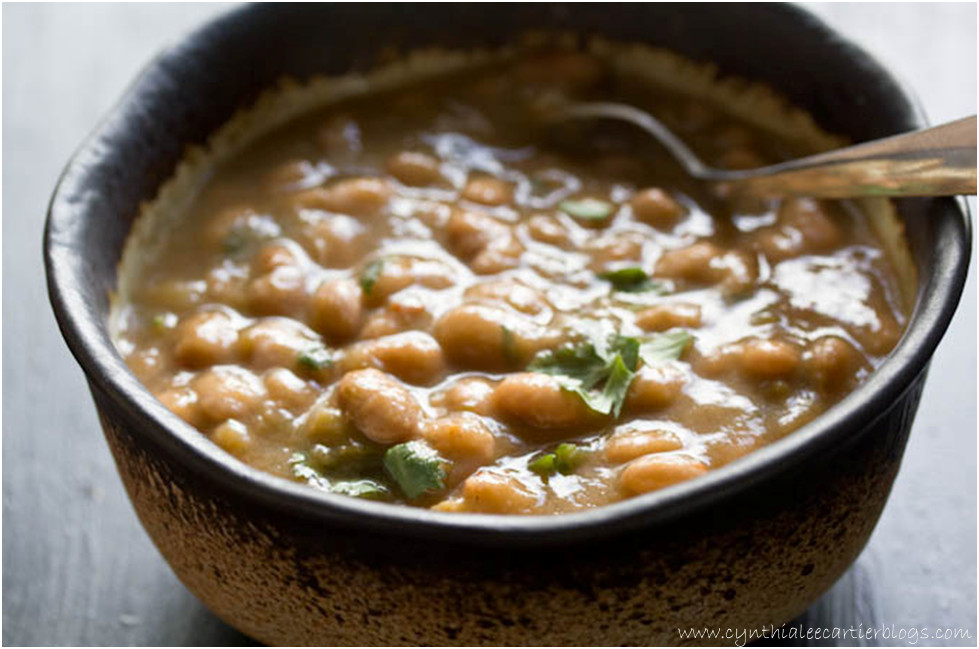 [donotprint]Bean Recipes – Spicy Pinto Beans
This Spicy Pinto Bean Recipe makes a hearty and flavorful main or side dish. For more about this recipe and the nutrition benefits of beans, read below.
Spicy Pinto Beans [/donotprint]
Ingredients:
4 cups water
4 cups vegetable broth or a 32 oz container
1 pound dry pinto beans, approx. 2 ½ cups, pre-soaked
1 yellow onion, chopped
1 bunch green onions (5-7), chopped
½ poblano chili, finely chopped
5 cloves garlic, finely chopped
2 tsp. red pepper flakes
1 tsp. cumin
½  tsp. (or to taste) natural sea salt
¼  tsp. ground black pepper
½ cup fresh cilantro, chopped
1 Tbs. lime juice
Directions:
Combine water, vegetable broth, beans, yellow and green onions, chili, garlic, pepper flakes and cumin. Bring to boil briefly. Reduce heat and simmer for 2 to 2 ½ hours, until tender. Watch the pot carefully the last ½ hour of cooking so that the beans don't stick and burn.
When beans are tender, add salt, black pepper, cilantro and lime juice.
Serve as a side dish or a main dish with a seasonal side.
Other Bean Recipes: