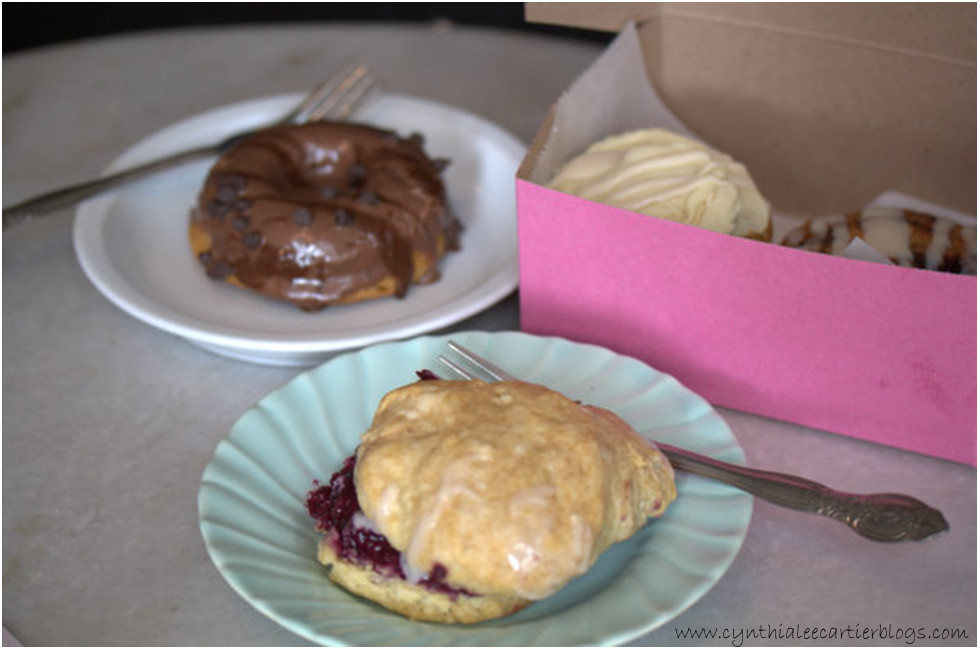 Update: Since writing this review, Babycakes' Los Angeles store relocated to 236 North Larchmont Blvd., Los Angeles, CA 90004. I was there recently and I'm happy to report it was better than ever.
(Recommendation Reminder… staff, locations, operating hours, menus, and prices can change over time, so call ahead and I wish you good eatin').
Recommendation written 3/2011: If you want to eat some of the best vegan baking around, check out BabyCakes Vegan Bakery of NYC, who've now also opened shop in Los Angeles. BabyCakes' cases are filled with delicious baked treats that are all-natural, organic, free of processed white sugar, artificial sweeteners, dairy, soy, gluten, casein and eggs. The mixed berry jam and cream biscuit and chocolate mocha donut are two of my favorites. The biscuit had great consistency, and paired well with the fresh and flavorful jam.  I loved the crispiness around the edges of the donuts as well.
The shop itself is cute: decorated vintage style with interesting knick-knacks and artwork.  And the staff was extremely helpful and friendly. BabyCakes also makes muffins, cupcakes, cinnamon rolls and waffles. Donut flavors are tweeted every day or you can call ahead if there's a treat you're craving.
Locations:
Los Angeles, 236 North Larchmont Blvd., Los Angeles, CA 90004, Telephone: 855.462.2292
NYC, 248 Broome Street, New York City, NY 10002. Telephone 212.677.5047
Orlando, Walt Disney World